Tender Opportunity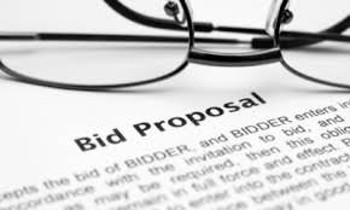 tenderHere at DPNlive, we are always looking for business opportunities for our readers.  We have been given advance notice of a forthcoming tender that will be of interest to digital printers and framemakers.
The tenderor is a company that sells framed photographs and the contract is being transferred to Ireland.  With that in mind, there are a few parts to this contract:
High quality printing on a range of different media up to A0 size.
Frame making.
Packaging and delivery.
A modern concept in tendering is that if a tenderee does not have all the skills required in-house, that they will liaise or partner with another entity that does.  Therefore, this prior information notice that we are giving you now is to allow you the opportunity to prepare for this tender when it does appear, which we are told will be quite soon.
The wording that we were sent is here:
Looking for an Irish Based Print and Framing Company who would have the facility to print high quality photographs, on a variety of media, such as Floating Acrylic Prints, Stretched Canvas, Acrylic Block in A0, A1, A2, A3 and A4. 
To take a single photograph or a number of photographs and print them singularly or in a montage,
frame the print(s) in a standard frame and
either dispatch the finished product or have the product packaged and ready for collection. 
The tender would be Irish based for an initial period with the objective of covering the UK through mail order in the future.  Photo gifts would also be a requirement at some stage, such as T-Shirts, Mugs, Mouse Mats etc.
You can Tweet, Like us on Facebook, Share, Google+, Pinit, print and email from the top of this article.
Copyright © 2014, DPNLIVE – All Rights Reserved.