Some simple tips on making your

house more energy efficient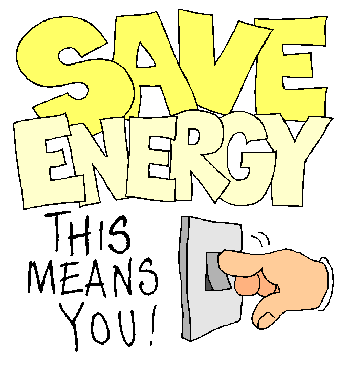 save-energyA good place to start is the Sustainable Energy Ireland website (seai.ie) where you can complete a simple survey about your home appliances energy consumption and be given a score out of 30.
This will give you some initial idea of what you need to do in order to reduce your energy costs.
Most people are under the misapprehension that leaving electronics on standby-mode uses very little power. Wrong.
Take your TV for example. Leaving it in this mode overnight, or during the day when you are at work actually uses nearly half as much electricity as when it's switched on. Fact!
Another culprit is your computer. Turning it off at night could save you up to 25 per cent of its annual energy usage. Also, by switching to the energy-saving mode it means that if you are out of the room for a while then the computer will turn off the screen as well as, go to sleep, even go into standby, again all additional savings.
If you have multiple plugs connected to a socket or adapter, be wary if their plugged into a 'switched' on socket when you are not using them because, guess what, it's using electricity, regardless of whether your using these appliances or not.
When you are buying a new appliance, it is important to check the energy rating. These days all appliances need an energy label so look for one that is A-rated whenever possible.
Some other useful tips!
Always use the timers on your immersion and boiler
Switch to Compact Fluorescent Lamps (CFLs) or Light Emitting Diodes (LEDS)
Check your freezer and make sure there is no frost building up
Showers only use about a fifth of the energy of baths
Stop the dishwasher before the drying cycle and let the contents air dry
It's also important to consider having your walls and attic properly insulated. This could save you about up to 40 per cent on your annual heating bill. Check out the BerCert.com for a list of registered BER assessors. The great thing here is that clients can post their jobs on the site and assessors will bid on them. Now that's a sure way of getting a good deal.
Finally, investigate a home energy grant. There are a number of them available under the Better Energy Homes scheme. To be eligible for one, your home must have been built prior to 2006.
Follow us on Twitter - @DigiPrintNews
Like us on Facebook www.facebook.com/DPNLive - (click the 'LIKED' button/top of page as well)
Copyright © 2014, DPNLIVE – All Rights Reserved.