A little bit of planning goes a long way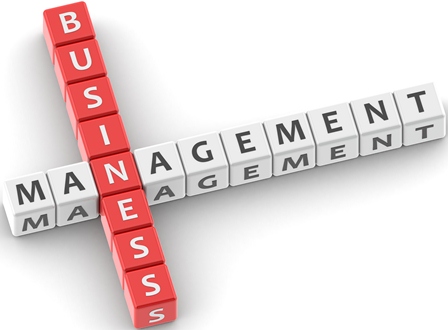 A little bit of planning goes a long wayIt's the 1st week of December and the Christmas season is officially here. I love this time of year. However, for many businesses, it can be a hectic time leading up to Christmas and the New Year with extra holidays, extra business (we hope) and parties.With a bit of forward planning you can make sure your business gets through the season intact and is ready to hit the ground running in 2016.
Here at DPNlive, we have prepared a few survival tips for our readers to make sure this is both an enjoyable and prosperous time for you and your business.
Manage your Cashflow
Get this wrong and you are starting 2016 on the wrong foot. Monitor your cashflow carefully. In general, you only have 2-3 weeks of work to make the business survive for 4. Make sure you get paid on time from your debtors. Invariably, some will make excuses or put you off. For many printers, Christmas will be the busiest time of year. For others, it could be the time when finances are most squeezed and working capital could become a problem.
You will have extra expenses, like staff holidays, Christmas parties, Client entertainment and gifts, etc. If you can, delay payments to your creditors. I know, I know, this is exactly what your debtors will try on you.
Make an extra effort to clean up all outstanding jobs and WIP before Christmas. 
There is only one part of this video I disagree with and that is the third question. It will annoy your customers if you ask it every month.
Make sure all jobs and projects are completed and invoiced before Christmas.
Try to get your statements out before Christmas. Ring you customers (it's another excuse for communication) and explain that, because of Christmas, you are sending them out early and it would be great if they could pay by the 18thinstead of the month end. The last thing you want is for your business to be forgotten about amidst the whirlwind of parties, Santa's and general merriment over the holidays.
Even the best prepared business can experience unexpected cash problems, and these could put pressure on your cash flow at a time where you aren't necessarily replacing it with incoming payments. It is therefore important to remember that options such as invoice financing, or taking out a short-term business loan can keep the balance sheet happy and allow your business to head into the New Year with renewed focus and ambition.
Stock
Anticipating demand can be a double edged sword. You have to balance between making sure you are not out of stock and not having too much. Look at your sales data and figure out which items you should stock up on. Be aware of the Pareto Principle (80/20 rule). Look at your sales from last year as well as in the last few months and use that data to forecast demand.
Sales shouldn't be the only factor to consider when calculating holiday demand. Additional variables, including the weather, consumer confidence, the political climate, consumer debt, and other economic indicators can affect the buying behaviour of your customers. So take these things into account as well.
Delivering merchandise to your customers
Efficient order completion is important all year round, but during the holidays, it becomes a make-or-break factor. Plan your fulfilment process early, and find ways to get products into the hands of customers as quickly as possible. Give yourself bonus points if you can lower costs as well.
Equipment
This could be the time for you to carry out some preventative maintenance. Make sure your equipment gets a spring clean and service. It may help you find problems before they happen or it may smooth things out for the New Year. Either way, it's a good strategy.
IT
You also need an IT contingency plan with a tech guru on hand (we have Brian) just in case there are any issues with your hardware or software. If you supply a service online or over the internet, make sure you have a plan if you get hacked (it happened us here at DPNlive last year), if your server dies and various other issues.
If you have an ecommerce business, make sure your website can handle the surge of traffic the holiday season may bring. Test various aspects of your online store, including load time and checkout speed, and try to get your numbers the way you want them. If you're not satisfied with the speed of your site, talk to your hosting company and see how you can improve for the holidays.
Send a card
As it is the season of goodwill, Christmas is the perfect opportunity to build closer relationships with your clients. However, it is important that you make the right impression.
If you are going to send a card, for example, make sure it is addressed to the right person (spelt correctly with their correct title), properly signed and does something to make your company seem memorable. Be sure to show appreciation, thanking them for their business and remind them that you hope to continue a good relationship into 2016.
If anybody can design and print a memorable card, most of our readers can. But make sure you sign it personally with your own short greeting. That little act of handwriting can make a huge difference.
Presents or no presents
There is no rule to this one. Some say that the day of a business giving their customers a gift for Christmas is over and others disagree.
You can have an alternative if you want. See if you can tie charitable efforts into your holiday campaigns. This not only helps spread goodwill and reinvigorates the people around you; it's also good for business. Getting involved also increases front of mind awareness. When people see you regularly participating in events, charities, and other functions, they'll be more likely to remember you when it's time to buy.
How long is your business closed?
Over Christmas and New Year, you are likely to have a number of staff taking longer holidays. Many will aim to have an uninterrupted break from the office that could last two weeks.
While some of your customers will be taking on temporary workers to cope with the extra work, you might find that you have hardly any staff on hand for emergency orders.
Make sure you manage your staff to ensure that all appropriate work is completed before the Christmas break and that there is somebody to cover all the vital tasks until the New Year.
Are you having a staff party?
Again, there is no rule to this. But you are allowed write off one party per year against expenses. If you do have one, enjoy yourselves and while you may be offering a meal and free bar to your staff, keep your eyes open. You have a duty of care to make sure your staff are safe. It's a time when alcohol can loosen tongues and people can say things they will regret afterwards.
I'm aware of many instances where a company had to pay a hotel for damage, where a staff member spoke themselves out of a job (the company were not able to let them go because it could have been deemed that the company caused the situation where the incident happened), where marriages were damaged, etc.
I was in a pub last Saturday in Dublin city centre before going to a show. When I was there, a group of people came in, obviously on a Christmas party with a wad of cash on hand. They ordered 19 Midleton Very Rare (at €17 a shot) and 22 cocktails (at €9.90 each). That was in the space of 5 minutes. I wonder what they were like at the end of the night. On a personal note, I have to say that I agree with their choice of whiskey. Midleton is beautiful.
Plan for Some R&R
You are probably a B2B business. Don't panic about the Christmas period. The chances are that most of your customers will be winding down towards the holiday, and many buying decisions will be deferred until the New Year. As long as you are still dealing with e-mails and social media queries that may come in as the Christmas approaches, this is really your chance to step back, take stock, and plan for 2016.
If you want to take time off over the Christmas period remember, business needs to keep running, make sure you take time to speak to your team so that you can feel confident it will be business as usual in your absence. Delegate daily operational tasks to key staff that you know you can rely on.
Plan for 2016
Many people take the time during the holidays to reflect on the past year and set New Year resolutions for the next. I know I will be doing some pretty big thinking.
Do the same for your business. Ask yourself, is your business where you envisioned it a year ago? If so, fabulous, how are you going to carry on the momentum into 2016?
Business planning is critical to business success. ALL large companies and multinationals do it, so should you? This will involve a lot of analysis, marketing (remember the four Ps – they are very relevant), forward planning, research, discussions with your managers and staff and writing. You will create a set of financial plans for 2016 which will include budgets/projections, cashflow forecasts, stock/material planning, sales targets, asset analysis, debtor and creditor analysis, production schedules, labour usage summaries, funding analysis and finally a performance snapshot of 2016.
Finally
Remember to keep customers and staff engaged in the countdown to Christmas by promoting a festive environment in your business. You'll find that most people will appreciate a bit of Christmas cheer when trying to survive the silly season!
This article was prepared by Bob Tallent who is Managing Director of The Synergy Group in Dublin. If you have any queries or require assistance, please call him on +3531-8215189, M:+35387-2326927, E: This email address is being protected from spambots. You need JavaScript enabled to view it.," rel="alternate">This email address is being protected from spambots. You need JavaScript enabled to view it., W: www.synergy.ie
You can Tweet, Like us on Facebook, Share, Google+, Pinit, print and email from the top of this article.
Copyright © 2015, DPNLIVE – All Rights Reserved.
Like him or loathe him, here are some business tips from Donald Trump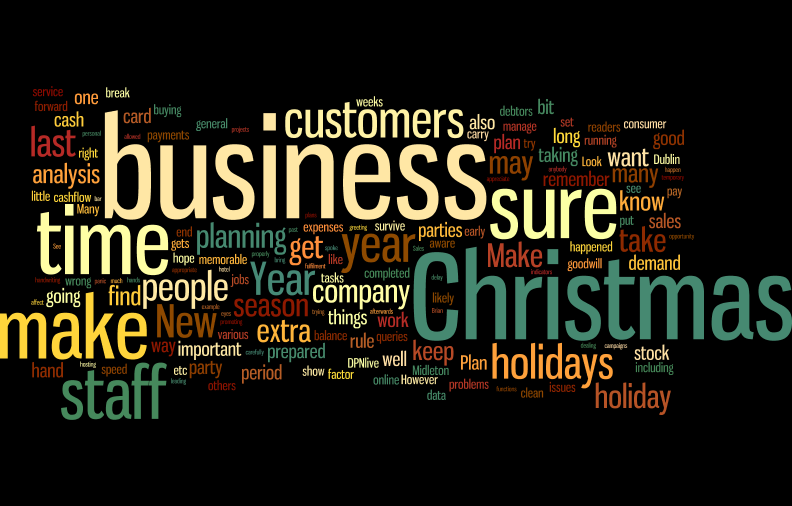 12 Tips On How To Manage Your Business Over The Holiday Period.