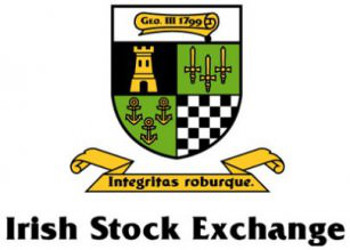 In 2008, Ireland went down in history as the first major victim of the widespread credit crunch that central banks and governments continue to grapple with today.
That year Ireland's ISEQ closed down 66 per cent, its worst performance since the Irish Stock Exchange opened in 1793.
Last year the situation worsened. The country was downgraded to junk status, resulting in Irish 10-year bond yields soaring to a record 14 per cent.
Now as we enter the fourth year of austerity, the general consensus for the eurozone is still one of despair. Only last month S&P downgraded nine member states including Italy, Spain and Portugal.
What has become of the Irish economy since 2008? Talk now is of another global recession looming – so is Ireland heading for a new downward spiral or have its fortunes improved?
Everyone knows the facts at this stage. Years of overspending during the Celtic Tiger boom inevitably led to Ireland becoming the first eurozone state to enter into a recession. When the property bubble finally burst, Irish banks went bankrupt because bad loans were never repaid. This eventually led to an insolvent government, forcing the EU to hand Ireland an €85bn bailout in November 2010 to prevent other member states from the same fate. It didn't work. And as we all know too well the euro zone debt crisis escalated.
While Ireland has recently had to endure the harshest budgets in its history, surprisingly things seem to be on the up.
As mentioned previously on DPNLive (January 20th) following a  successful European Financial Stability Facility (EFSF) bond auction in the first week of 2012 demand for three-year bonds was so strong it actually outstripped supply. Good news for the country.
The money raised will support Ireland and Portugal, which jointly need €24bn funding this year alone. On another positive note the country returned to positive growth in 2011. This resulted in a strong Irish bond market and ended up as one of the best performing markets that year.
Looking at the total return of a selection of JPM sovereign bond indices in 2011, in local currency terms Ireland returned 11.07 per cent. The UK came in with 16.8 per cent, Australia managed 14.4 per cent but although Ireland didn't hit those dizzy heights it certainly outperformed other countries such as 6.6 per cent by Spain and -59 per cent by Greece.
The political will to bring the deficit down in Ireland is strong and reflects well on the country, compared with other peripheral nations.
Commentators still advise caution around Irish bonds despite the recent positive trends, however.
Copyright © 2011, DPNLIVE – All Rights Reserved