New web based information portal for funds which are listed on the ISE.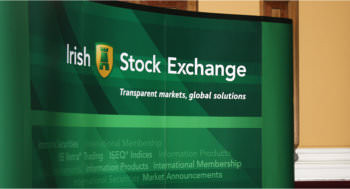 The Irish Stock Exchange (ISE) is pleased to announce the launch of ISE Fund Hub, a new web based information portal for funds which are listed on the ISE. The new portal, located at www.isefundhub.com, displays important information such as fund net asset values, key fund documents and an individual profile area for each manager as well as extensive performance based analytics.
Targeted at professional investors, ISE Fund Hub was developed in partnership with FundConnect, a Danish based funds infrastructure provider to the European market.
Gerard Scully, Director of International Primary Markets, Irish Stock Exchange said:
"This partnership with FundConnect is an important strategic alliance for the ISE and allows us to provide additional services to our international fund customers. Our market research indicates that there is demand from investors to access information on funds more easily. The user-friendly interface and transparency of information on www.isefundhub.com delivers to that need."
Carsten Mahler, CEO, FundConnect added:
"ISE Fund Hub is an important development for the Irish funds industry and is an additional benefit to funds that choose an ISE listing. FundConnect developed a similar platform in the Nordic region and we look forward to collaborating with the ISE to deliver the same success to Ireland."
The ISE has over 7,000 fund classes listed on its Main Securities Market from every major funds domicile across the globe. Feedback on ISE Fund Hub has been very positive with a number of high profile investment managers agreeing to use the service, including J O Hambro, Neuberger Berman, Goldman Sachs, Lord Abbett and Dragon Capital.
Rachel Hill, Director, Dragon Capital said:
"This is a great new initiative for the Irish Stock Exchange and it is an extremely positive step for both investors and fund managers. We believe that it will be a very effective resource for positioning our funds to investors and we look forward to working closely with the ISE in the coming years."
Further Information
Ailish Byrne
Head of Public Affairs and Communications
Telephone +353 1 617 4200
Mobile + 353 87 2380265
This email address is being protected from spambots. You need JavaScript enabled to view it.  
www.ise.ie
Press release by the ISE Monday 10 November 2014
You can Tweet, Like us on Facebook, Share, Google+, Pinit, print and email from the top of this article.