Irish Stock Exchange implements Scila Surveillance and expands Deutsche Börse partnership.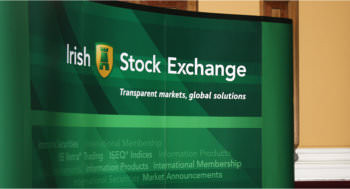 The ISE is enhancing the surveillance of trading on its markets through the implementation of Scila Surveillance. This proven technology has been implemented at major exchanges, trading firms and regulators across the globe. Scila Surveillance is provided by Scila, the leading independent Stockholm-based surveillance technology provider.
As part of this development the ISE is expanding its existing partnership with Deutsche Börse who are hosting and supporting the Scila Surveillance infrastructure. The ISE has used Deutsche Börse's Xetra platform for trading shares and ETFs on its markets since June 2000.
"Market integrity is core to the ISE and our implementation of Scila Surveillance further delivers to this. Scila positions the ISE to quickly adapt our surveillance techniques as trading strategies evolve and also for upcoming EU regulatory changes in the market supervision area", says Daryl Byrne, Head of Regulation at the Irish Stock Exchange.

"We have an absolute commitment to providing our markets with the best infrastructure. Key to this for our equity market has been the technology partnership with Deutsche Börse. I am delighted to see the further development of that partnership with the implementation of our new Scila Surveillance system ", added Brian Healy, Director Traded Markets, Development, Operations of the Irish Stock Exchange.

"We are delighted to announce our cooperation with the Irish Stock Exchange. Scila systems are flexible, cost effective and come with a large suite of value added functionality, including for example e-communications and algorithmic monitoring tools", says Lars-Ivar Sellberg, Executive Chairman of Scila.

"We are pleased to expand our long standing and successful business relationship with the Irish Stock Exchange", says Holger Wohlenberg, Managing Director of Deutsche Börse Market Data + Services. "Our experience in providing regulator compliant operations, combined with high system availability and a very responsive support service make our hosting a very secure and reliable choice to help ISE meet increased requirements of trading surveillance for the Irish equity market."
Further Information
Ailish Byrne
Head of Public Affairs and Communications
Telephone +353 1 617 4200
Mobile + 353 87 2380265
This email address is being protected from spambots. You need JavaScript enabled to view it.  
www.ise.ie
About Deutsche Börse – Market Data + Services
Deutsche Börse is one of the world's leading data and technology service providers for the securities industry with a product and service offering for issuers, investors, intermediaries and data vendors. The Group covers the entire value chain from trading, through clearing, to settlement and securities custody. Deutsche Börse Market Data + Services encompasses the Group's extensive market data offering and external technology and connectivity services. The product and service range includes real-time and historical data from the Group's trading venues Eurex and Xetra as well as from cooperation partners. It also includes exclusive trading signals independent of its platforms such as economic indicators or macroeconomic news, reference data for more than 1,000,000 securities, approximately 10,825 indices including the STOXX and DAX index families, superior capital market infrastructure, and reliable connectivity services.
About Scila AB
Scila provides trading surveillance products built on many years of experience from both market surveillance and systems design. Scila Surveillance uses modern technology to give the customer a seamless route from detection of market abuse to presentable evidence. Scila delivers the future in modern market surveillance technology by offering trading venues, regulators and market participants the most competitive solution available.
You can Tweet, Like us on Facebook, Share, Google+, Pinit, print and email from the top of this article.