Appointment is for a term of three years.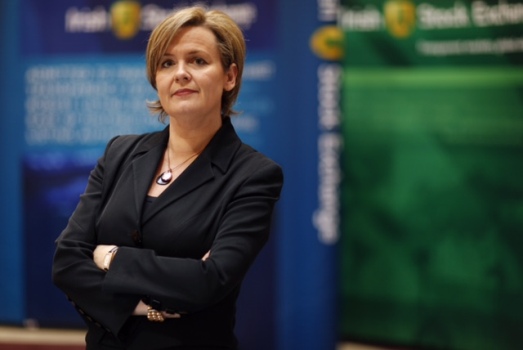 Deirdre SomersDeirdre Somers, Chief Executive of the Irish Stock Exchange (ISE), has been elected as the new President of the Federation of European Securities Exchanges (FESE) for a term of three years.
FESE represents 36 exchanges covering equity, bond, derivative and commodity markets in 30 countries across Europe. Its members include European exchanges such as NASDAQ OMX, NYSE Euronext and Deutsche Börse. Over 9,000 companies list on the markets of FESE members.
On her appointment, Somers said, "I am delighted to be elected by my fellow exchange CEOs to be President of FESE for the next three years. The fact that the ISE has been elected to take a leadership position in the exchange industry at such an important juncture in Europe's economic development is a reflection of how the ISE is regarded by its European peers.
The infrastructure and services provided by FESE members are key to delivering market-based financing for companies in an environment where Europe needs to reduce its dependence on bank lending. As the voice of exchanges in Europe, FESE has an important role to play in delivering to the aims of Capital Markets Union (CMU) by providing more funding choices for companies and reducing the cost of raising capital, which are essential for economic growth in Ireland and across Europe.
I look forward to working with FESE, European exchanges, Irish and EU policy makers on ensuring that capital markets deliver on these aims for enterprise."
Ms Somers has been actively involved on the board of FESE for a number of years and was Vice-President of FESE from 2010 until 2013.
The appointment was announced at the Annual FESE Convention in Oslo on 17 June 2015.
Further Information
Ailish Byrne
Head of Public Affairs and Communications
Telephone +353 1 617 4200
Mobile + 353 87 2380265
This email address is being protected from spambots. You need JavaScript enabled to view it.