My name is Graham Roberts and I live and work in a small fishing village, Aillebrack near Ballyconneely set in beautiful Connemara, County Galway, Ireland.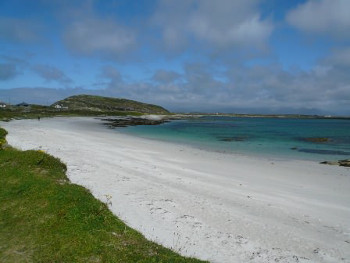 Roland Creative Awards grand prize entry - aTrá Heel Beach, Aillebrack, Ballyconneely © by Paul Stickley
I live with my wife Saoirse and four children in our home overlooking the Atlantic and a beautiful sandy beach just across the road. We have a windswept garden with a small vegetable patch where we try to teach the children where food comes from.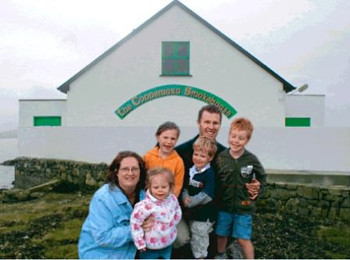 DPNLive - Connemara Smokehouse - Graham, Saoirse Roberts & Family
I run the Connemara Smokehouse and I often leave around 4 or 5 o'clock in the morning to take a two minute drive, 5 minute cycle or 10 minute walk to the Smokehouse which is perched on the edge of the Atlantic beside my parents home and at the top of Bunowen Pier.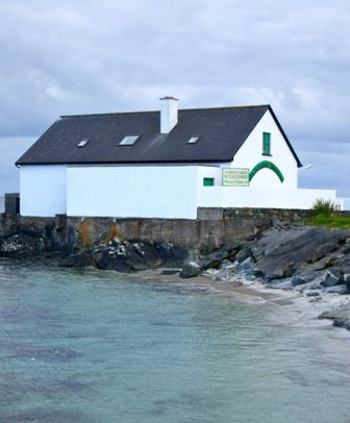 Connemara Smokehouse © by Saoirse Roberts
My mother and father started the business in 1979 and my father was a fisherman before that. This means that there is a huge wealth of knowledge, experience and respect behind what we do. I have grown up with the business and learned from my father the methods, and the techniques of traditional curing and smoking. It gives me great pleasure to now see my children following in the same footsteps and learning from me in the same way I did with my father.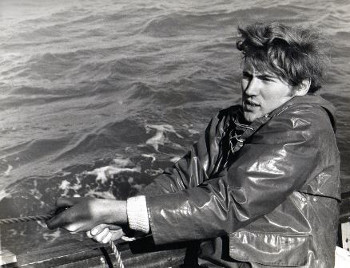 A young fisherman John Roberts © by Paul Stickley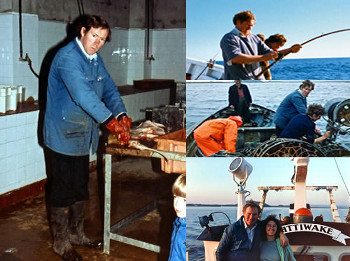 John & Bridget Roberts founder of Connemara Smokehouse © Connemara Smokehouse
The most important thing for us has always been quality and all of our products are traditionally hand prepared to ensure the very best results.

THE PROCESS

Filleting:

The first step to filleting salmon is to have a very sharp knife. This is achieved by skilfully hand sharpening the blade. The most common size salmon for smoking is 3-4kg in weight. A fish this size is about 3 to 4 years old and produces two pieces of smoked salmon about 800g - 1100g. The salmon are hand-filleted and the 30 pin bones are removed. The fillets are then washed to remove all loose bones and scales and are placed in the cold room for about one hour in order for the water to drain off before salting.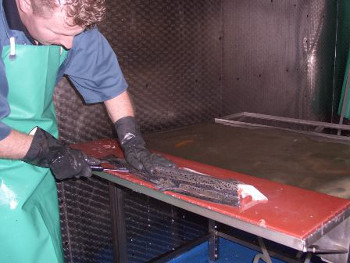 © by Saoirse Roberts
Salting:

The fish are traditionally dry salted by sprinkling a dry sea salt onto the fillets. The salt is left on the fish for about 8-10 hours, depending on the size of the fish. The salt draws out the moisture and prevents the growth of bacteria. The salt is then washed off using fresh water.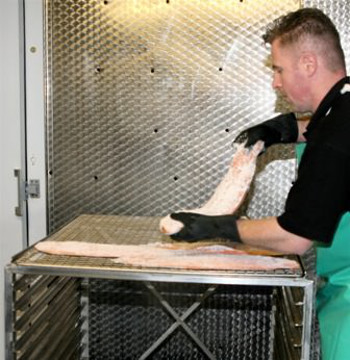 © by Saoirse Roberts
Smoking:

Beech wood is used to give our fish its beautiful flavour. The smoke is fanned through the fish for about 8-10 hours (depending on their size) and this is followed by a further 8-10 hours of drying time. The smoking stage is so important and we monitor this with great care. The age and simplicity of the kiln, as well as weather conditions can have a great effect on the smoking of the fish. Our smoking process is not automated. The timing of the smoking is determined solely on the basis of our expertise. After the fish have been smoked they are put into a different cold room for 24 hours before slicing. At this stage the oil in the fish can re-congeal before slicing.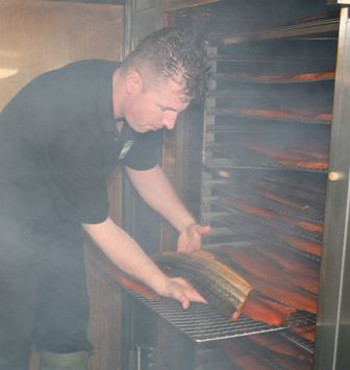 © by Saoirse Roberts
Slicing:

Our fish is sliced by hand and also by machine, depending on quantities or our requirements. As with the filleting, it is very important to have an extremely sharp knife for slicing the smoked salmon.

Once a skilled slicer like Graham has finished there is no difference between hand and machine sliced other than that the machine needs to be cleaned!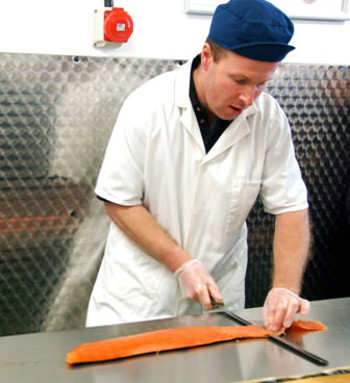 © by Saoirse Roberts
It is very important to pay close attention to detail and my work is a big part of what defines me. I believe that everything you do in life should be done to the best of your ability. I have enormous passion for what I do and take great pride when I see the enjoyment people get from my products. Some people think I'm crazy because of the long hours I work, but some of them spend three hours in their car every day commuting to jobs they don't enjoy, so I figure if I have a job that I really enjoy, live in a place that I love and make a living, then I've got it pretty good.

With everything we do at the Smokehouse, the impact on the environment is a major concern, as we must not only think of the here and now, but for future generations to follow. We use sustainably sourced wild and organically farmed fish prepared in the traditional ways of my family because they are the best. Handfilleting, dry-salting and resting the fish are essential components of traditional methods that require time and attention.
We also take various measures towards environmental sustainability such as:
1.

We use Airtricity (wind powered electricity) for our electrical supply.

2.

The main ingredient used for cleaning is elbow grease and water followed by a biodegradable detergent for sanitisation.

3.

We source our fish locally, so that it is at its freshest, it does not have to be transported for hundreds or thousands of miles and it supports the local economy and local community.

4.

Other measures such as line fishing for tuna were worked upon by my father and me to help develop an environmentally friendly way of catching tuna.

5.

We also work very closely with the Marine Institute towards conservation of Wild Salmon stocks (and have done for over 30 years).
I am extremely involved in every aspect of my business. Experience and handed-down knowledge have taught me what works best, and this provides a continued involvement in what I do, always improving, always discovering aspects that make my products delicious and healthy.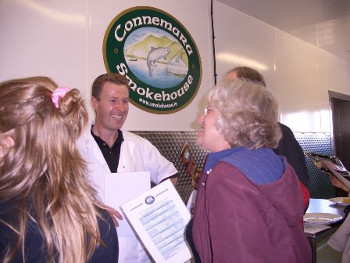 © by Saoirse Roberts
I love spending time with family and friends, specially my wife and children. I really enjoy the simple pleasures of life like walking on the beach with the children and discovering a completely new world in their eyes. We love foraging on the shore and in the fields for a shellfish feast or maybe a lovely mushroom soup!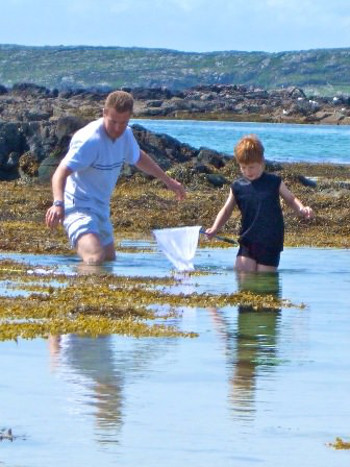 © by Saoirse Roberts
Cooking is really important to me and we love having friends over for dinner and experimenting with new dishes. We all sit down together as a family at dinner time and catch up on the day's events.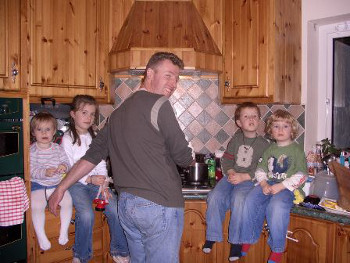 © by Saoirse Roberts
I am very content between home and work, but I do like to travel and try new foods and through them enjoy different cultures.

I feel really lucky to live where I do and have a job I enjoy. I am very grateful to my four beautiful children and above all to my wife Saoirse who makes this all possible.

All of our products are available to buy at the smokehouse and also online at www.smokehouse.ie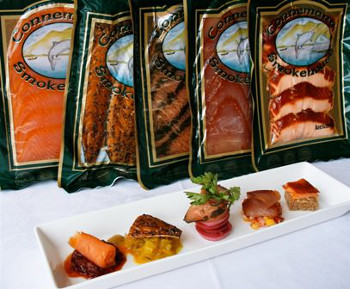 © by Saoirse Roberts
We run tours at the smokehouse on fixed times and days and also for private groups by arrangement.

People can drop in anytime to our factory shop where we have all of our products for sale and we are always happy to explain how it all works.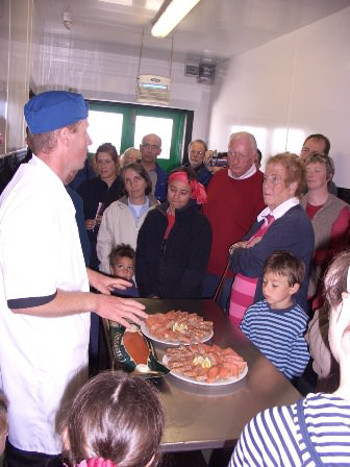 © by Saoirse Roberts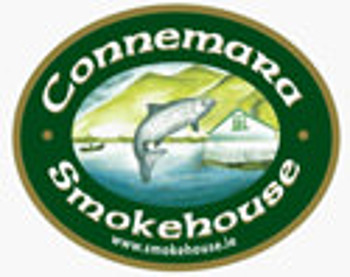 Connemara Smokehouse Ltd.
Bunowen Pier,
Aillebrack,
Ballyconneely,
Connemara,
Co. Galway
Ireland.

This email address is being protected from spambots. You need JavaScript enabled to view it.
This email address is being protected from spambots. You need JavaScript enabled to view it.
Tel: +353 95 23739
Fax: +353 95 23001
www.smokehouse.ie
Copyright © 2012, DPNLIVE – All Rights Reserved