---
Mileeven Fine Foods was established in 1988 by my mum, Eilis Gough from her hobby of beekeeping. Like a lot of beekeepers, Eilis and Joe started with only a few hives in their garden. It was a mixture of moving to the countryside where they had more space and with the acquisition of hives from a friend, their first few hives turned into many more.
---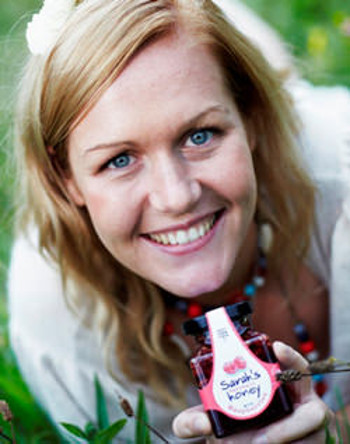 Sarah Gough - Sarahs Honey

With two good years of sunshine in 1986 and 1987, the decision was made to sell the honey produced in the hives by the bees to the public. The company name comes from the Irish word "Mil" which means honey, and "Aoibhinn" being delightful.
Our first "retail outlet" was actually selling our product out of the boot of the car at the Parade in Kilkenny City. It has grown from there. Mileeven is still a family business, based in the rolling hills of Co. Kilkenny and is still run by mother and daughter duo, Eilis and Sarah Gough.
Mileeven's Pure Irish Honey is delightful in its nature; its taste, colour, quality and clarity are second to none! Mileeven's Irish honey generally comes from the South Kilkenny/South Tipperary area where there is a lovely mixture of flowers available for the bees to feed on. All the Irish honey is pure and not blended with any other honey. This assures that the true flavour and goodness will always comes through. From a bee's point of view, Ireland is lucky in that there isn't the same intensive farming as is in other countries. The bees are able to flutter from hedgerow to garden, gathering apple blossom, fuscia, bramble flower and many more, which all contribute to such a lovely honey.
Mileeven has grown over the years to include other honeys and products that compliment the Pure Irish honey very well and also offer variety to the consumer. For example, we now stock Manuka honey from New Zealand, Orange Blossom Honey or Tasmanian Leatherwood Honey. We also have a range of preserves, both organic and non organic with alcohol, fruit cakes, Christmas products and most recently a lovely pure, authentic Extra Virgin Olive Oil.
Honey is never "just honey" and there are hundreds of different tastes, colours and textures. For those who aren't too sure they like honey or want a bit of variety, the new Sarah's Wonderful Honey range is great as it provides honey with a little twist – for example, ginger, blueberries, sour cherries or mango.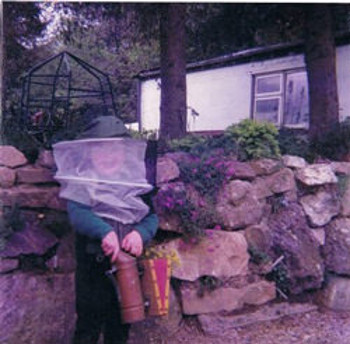 BeekeepingThere are many questions about honey that can be answered by visiting our website, (www.mileeven.com ), such as why does it crystallise? The Mileeven website has a really interesting FAQ section. There is also fascinating videos on YouTube showing Sarah Gough and her dad with a swarm of bees.
Mileeven has won 12 Great Taste Awards, Innovation Awards, Gulfood Awards for Best new Brand and Best New Functional Food and is recommended by The Bridgestone Guide and Georgina Campbell. Try it for yourself today from your local shop or from www.mileeven.com . If one of the products you are looking for is not available on the website, you can email This email address is being protected from spambots. You need JavaScript enabled to view it." mce_' + path + '\'' + prefix + ':' + addy201 + '\'>'+addy_text201+'<\/a>'; //--> and we can send it directly.
Contact details for Mileeven Fine Foods:
Sarah Gough
General Manager
Mileeven Fine Foods
Tel: 00353 (0) 51-643368
Mob/Cell: 00353 (0) 85-7054629
Fax: 00353 (0) 51-643387