EFI receives the AmCham Italy Transatlantic Award.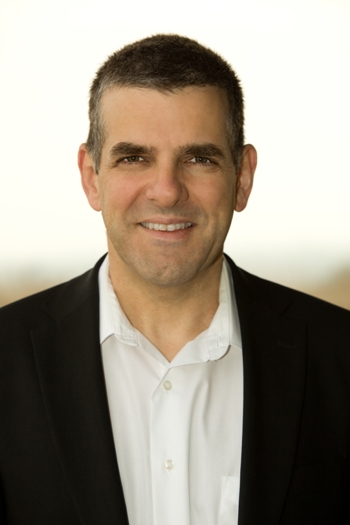 Guy GechtElectronics for Imaging (Nasdaq:EFII), Fremont, California, US, was one of eight businesses honoured this year with the prestigious American Chamber of Commerce in Italy (AmCham Italy) Transatlantic Award. EFI CEO Guy Gecht and Dr. Ambrogio Caccia Dominioni, managing director, EFI Reggiani, received the award from U.S. Ambassador to Italy John R. Phillips during a 10 December gala dinner in Milan.
EFI Reggiani, a Bergamo, Italy-based team that is part of EFI, is considered a leading innovator in textile printing and pre- and post-treatment technologies. AmCham Italy selected Silicon Valley-based EFI as one of this year's award recipients for its emphasis on international collaboration to strengthen and promote "Made In Italy" excellence with EFI Reggiani's best-in-class textile technologies.
EFI Reggiani is focused on the development of new textile technologies to serve high-growth marketing applications. The leading-edge textile technology team has seen substantial sales of digital and traditional textile equipment at recent U.S. and Italian trade shows, and recently launched a new product, the EFI Reggiani NEXT aqueous inkjet textile printer.
EFI was honoured alongside several distinguished co-recipients also receiving the Transatlantic Award: American companies Dow Chemical, IBM and Victoria's Secret, and Italian companies Adler Group, Carnelutti Studio Legale Associato, Gruppo Sofidel, Manifatture Sigaro Toscano and Sorin.
Dr. Ambrogio Caccia Dominioni "We are honoured that EFI was selected for this prestigious award because it highlights the great opportunities possible with American investment in Italy's renowned, high-quality industrial manufacturing sector," Gecht said. "Our dynamic and innovative EFI Reggiani team is a key driver for EFI's growth, and it speaks to the broader importance of strong transatlantic business relationships."
The annual AmCham Italy gala event celebrates successful international commerce between the Italian and American business communities. This year's event had the added significance of being both the 10th anniversary of the gala dinner and the 100th anniversary of AmCham Italy as an organisation.
Businesses worldwide create innovative, high-value and high-quality imaging applications with EFI printers, including EFI Reggiani textile production equipment. EFI's printer portfolio, which also features the industry's top LED and UV inkjet narrow-, wide- and superwide-format technologies, gives printing companies profitable opportunities in "The Imaging of Things," delivering greater product customisation and appeal in everything from signage and packaging to décor, apparel and industrial manufacturing. For more information about EFI Reggiani and other advanced EFI printer technologies, visit www.efi.com.
You can Tweet, Like us on Facebook, Share, Google+, Pinit, print and email from the top of this article.
Copyright © 2015, DPNLIVE – All Rights Reserved.