Roland DG to host educational presentations at premier exhibition.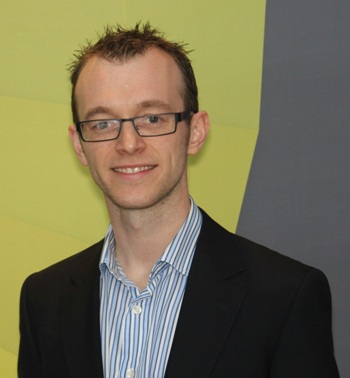 Rob GoleniowskiRoland DG is to host a series of useful presentations at this year's Sign & Digital UK 2016 exhibition. These will include daily live product demonstrations of the newly launched Roland DG TrueVIS VG print and cut series and an informative Business Theatre Seminar. The latter is designed to inform wide format eco-solvent printer owners how to maintain their machine for optimal life-span and production results.
TrueVIS VG Series live product demonstrations
It will be the first time in the UK that Roland DG's latest printer and cut range, the TrueVIS VG series, will be introduced to visitors and the product demonstrations will be led by Rob Goleniowski, Sales Support Manager, Roland DG UK. These will take place daily on the Roland DG stand (H30) at 12pm during the three-day show.
The printer/cutter machine, which is available in two sizes (64-inch and 54-inch), boasts numerous new features such as four new advanced FlexFireprintheads with three variable drop sizes, new 500cc pouches ofTrueVIS INK available in three ink configurations which provide a wide colour gamut and fast drying times, a new cutting head with increased downforce and accuracy, new mobile technology in the Roland DG Mobile Panel Software to control the printer from an existing phone or tablet, and new inbuilt LED lighting to illuminate the print carriage and maintenance areas for easy maintenance.
Visitors attending the demonstrations will be led through each new feature and relating benefit of the VG Series first-hand by Goleniowski, who said
"There are so many new features to the TrueVIS VG Series which together work in harmony to ensure that the machines product high quality graphics while maximising efficiency and productivity levels during every print run."
Business Theatre Seminar – "Looking after your wide format eco-solvent machine"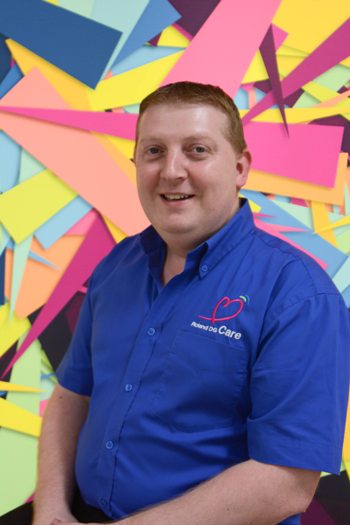 Mike KryvoblockiThe "Looking after your wide format eco-solvent machine" seminar, presented by Mike Kryvoblocki, RolandCare Supervisor and Technical Trainer at Roland DG UK, will take place from 14.00-14.30hrs on the 19 and 21 April, and 13.15-13.45hrs on 20 April. The session will teach attendees the importance of user maintenance for wide format eco-solvent machines, focussing in on individual cleaning procedures for print heads, manual cleaning methods for cap tops and wipers, along with advice on frequency and other maintenance tips and tricks which will keep their wide format machines running at optimal performance and prolong their machine lifecycle.
Kryvoblocki will also cover feed calibration; an important issue which is often overlooked by print professionals, but can lead to inconsistent output if set improperly. He will ensure visitors to the session are aware of the different types of set-ups required for each media input and have a better understanding of what an 'ideal' feed calibration test print should look like.
Kryvoblocki commented
"In addition to the everyday best practice maintenance processes that can be so easy to overlook, I will be delving into operator level inspections and replacements for wipers, cutting strips and blades. Attendees will also be taught how to set up contour blades, and bi directional adjustment. What I want to give is a holistic view into how regular maintenance can reduce downtime and improve production quality which is so important in our industry."
Scratch & Win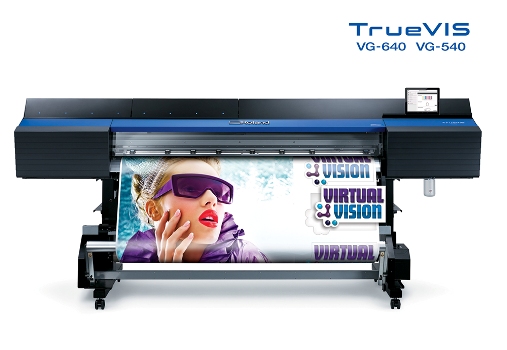 Roland TrueVIS VG 640As an extra bonus for visitors to Sign & Digital UK, they will also be offered the opportunity to add the latest piece of industry technology to their business by entering Roland DG's Scratch and Win prize draw; with a chance to win a choice of theTrueVISVG-640 print and cut device or the SOLJET EJ-640 printer, as well as many other exciting prizes.
Sign & Digital UK 2016 will take place on the 19-21 April 2016, Halls 17-18 at The NEC Birmingham.
To pre-register for the Sign & Digital UK 2016 event, please click: Sign up here
You can Tweet, Like us on Facebook, Share, Google+, Pinit, print and email from the top of this article.
Copyright © 2016, DPNLIVE – All Rights Reserved.