Dscoop EMEA reveals Lineup of keynote speakers for 2016 conference.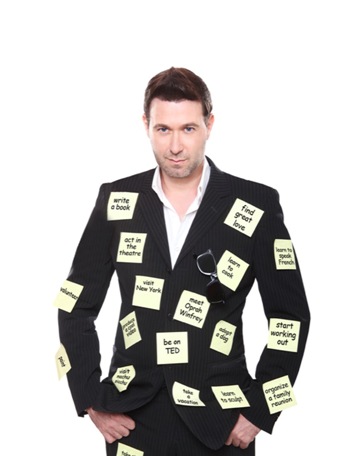 Successful business owner and best-selling author, Yuval Abramovitz, will lead a session entitled 'The List, Shout Out Your Dreams'An impressive line-up of industry leaders has been announced to speak at the Dscoop EMEA 5 conference in Tel Aviv from the 5 - 8 April 2016.
Kicking off the event will be a keynote session entitled 'Startup Passion and Disruption' which will be delivered by entrepreneur and co-founder of Waze, Uri Levine. He is known as a serial entrepreneur, having been in the high tech business for 30 years. Levine turned his startup Waze into the biggest navigation app in the world with over 200 million users and later sold it to Google for $1.1 billion. His expertise ranges from product development, marketing, business development, running start-ups and coaching CEOs.
Following this, Alon Bar-Shany, General Manager, HP, Indigo Division, will highlight the latest HP Indigo technologies. These will include new innovations to be demonstrated at drupa 2016. Bar-Shany explained,
"The 5th Annual Dscoop EMEA conference this year will provide members with the perfect opportunity to gain an exclusive insight into the HP Indigo portfolio while touring HP's R&D labs and manufacturing lines. They will also have the chance to meet in person the scientists and engineers behind the technology.

"With a strong focus on connecting and collaborating, the event will provide the perfect platform for HP to work alongside our customers to share examples of proven success and define together how we maintain the strong growth of our HP Indigo customers. As Dscoop members, our customers and prospects will be able to see, touch and explore dozens of Indigo presses and partner solutions – many of which will be shown for the first time ever in public – as well as several large format inkjet solutions from our graphics portfolio."
Interactive Sessions
In addition to these keynote speakers, Dscoop EMEA 5 will also offer specially developed interactive talks delivered by experts from across the field of business.
Silicon Valley-based entrepreneur, Vitaly Golomb, will feature in the session with his talk, "Sales Lessons from Silicon Valley". Some of his business achievements include founding Keen Systems (acquired by Alevant), an ecommerce software company and creator of the award-winning "Print is Big" campaign, as well as serving as an advisor, consultant and board member to numerous brands, including Rimac Automobili (world's fastest electric car), Breathometer (SharkTank) and Zite (acquired by CNN). Golomb's talk will focus on providing an indepth understanding of techniques used by startups to develop products, markets and strategies and how these techniques can be applied to any business.
Adrian Peck of Adrian Peck ltd, one of the UK's leading specialists in results coaching for sports people and corporate clients, will also deliver his session interactively. "Present with Certainty" is aimed at teaching skills for vastly improved presentations as well as demonstrating a great understanding of how best to manage and motivate people.
Yuval Abramovitz is an actor, a journalist, the author of three best-sellers, a social and business entrepreneur, a business owner and a father. His session, 'The List, Shout Out Your Dreams' is intended to inspire and motivate attendees to achieve their goals using the advice and insight he will provide.
The Dscoop Hour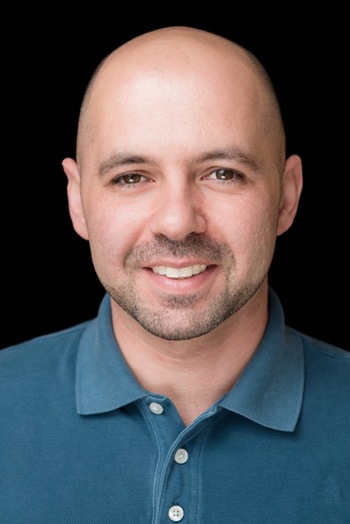 Entrepreneur, investor, author and speaker, Vitaly Golomb, will lead the 'Sales Lessons from Silicon Valley' session at the Dscoop EMEA 5 conferenceThis year's conference will see the debut of The Dscoop Hour. Billed as a TED Talk-style session, it will feature three amazing stories that will shape the way you think about the future of your business in just sixty minutes. Hear from Fairfly, a travel company that uses innovative technology to continuously and automatically monitor flight prices for its customers, and the creators of Engie, an inspired mobile app that takes the stress out of car repairs and maintenance.
"We know that education and networking opportunities were what our members valued most from The Dscoop Open in 2015, and so we were looking to improve the already high standard of education we provide at all of future our events. Therefore we are delighted at the introduction of The Dscoop Hour," said Dscoop EMEA 2016 Chairman, Julian Marsh. "Fitting three fantastic speakers into a short period enables our members to maximize their time for networking without sacrificing the excellent education opportunities that are valued so highly."
For the full Dscoop EMEA 5 schedule of events or to register for the conference, please visit: http://www.dscoopemea.org/schedule-of-events-tel-aviv/.
You can Tweet, Like us on Facebook, Share, Google+, Pinit, print and email from the top of this article.
Copyright © 2016, DPNLIVE – All Rights Reserved.