Whitney's estate to make mega millions now that she's dead!
By Bob Tallent
16th February 2012
---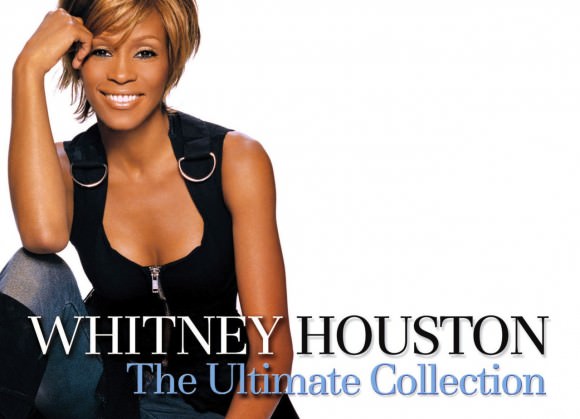 DPNLive recently covered the tragic death of Whitney Houston (see here) and in the final paragraph we quoted the Daily Mail which suggested she may have been broke.  Of course, 'broke' to you and me has a different meaning than to a celebrity.
Whitney made a fortune in her lifetime.
In 2001, she signed a $100 million six-album contract with Arista
In 1995, she got $10 million for The Preacher's Wife
The Bodyguard album sold over 17 million copies in the US and more worldwide earning her $33 million.
In 2009, for the first time in many years, she released the album I Look to You which sold 304,000 copies in the first week alone.
In 2010, her Nothing But Love tour grossed $36 million. More about that later.
She had 14 No 1 hit singles
She made millions from The Bodyguard movie
How could she be broke after earning all that money?
Assume she makes $2 per album/single sold and she sold 200 million albums.  But all of the costs to record the album promote it and the videos and so on are recouped from the artist's share.  Whitney didn't write any songs so she got no royalties from that.  Out of the 200 million albums she probably made about $250 million.  Not bad so far.
From the $36 million on tour, the production, staff and the touring have to be paid for.  That would leave her with about $10-15 million.  Then she has to pay taxes, her agent and her manager.  That would have left her with about $5 million.
As a side note here, a fan who saw her at her Dublin concert last year said she had seemed like someone with Alzheimer's and that her marvellous voice was not as good.)
Dolly Parton penned I will always love you so royalties for that go to her (eight cents for each and every time it's played on the radio anywhere in the world).  And the number of airplays will rise dramatically now she is dead.  "I got all the money for the publishing and for the writing, and I bought a lot of cheap wigs," Dolly joked to CNN's Anderson Cooper in an interview last month.
The Huffington Post said a record company insider had said:" She was broke – her label gave her advances. And unlike Michael [Jackson], you have to remember that Whitney didn't write any of those massive hits. They were songs that Clive Davis told her to sing and she did."
Forbes writer Zack O'Malley Greenburg relayed rumours that Whitney had died broke and that "she didn't have any significant financial impact" in the years before her death.  "It's been a while since she has put out an album and been on tour, so one could see why towards the end of her life she would be running a bit low on cash," Greenburg said.
She went through a costly and messy divorce from Bobby Brown.  Her daughter, Bobbi Kristina, listed her address as an Atlanta townhouse valued at $509,875 – which to most celebrities is pocket change.  Her main earnings seemed to slow down after she got the $100 million advance and her main earning time was 1993-94.
Her lack of activity in the recent years, coupled with the continuous upkeep of her extravagant expenditures, erratic behaviour and staying in the best hotels with the best of service and staff most likely blew a huge hole in her bank account, especially when she wasn't earning.
Property records show Whitney had about $2.85 million of real estate in her name in the form of two homes in New Jersey, one of which was nearly auctioned out from under her in 2006.  Her mother and father sold the 8,200 sq ft Georgia home featured on Being Bobby Brown following their divorce in 2007. Whitney also sold a house in Florida for $1.35 million in 2005.
Dr Sack, chief executive of famed Malibu rehab facility Promises said: "When people become addicted they become more impulsive and often have impaired memory and attention. In addition to squandering money on drugs, they are easy prey for unethical financial managers and consultants who exploit their vulnerabilities. It's certainly possible that Ms Houston fell victim to either or both of these problems."  That could tie in with the Alzheimer's comment above.
It seems she may indeed have died broke, particularly if she was receiving huge advances from her record label – which will be the first to be repaid from her estate.
Some time ago DPNLive ran The World's Top 20 Dead Celebrity Earners for 2004, showing how the business of earning money seriously starts when you're dead.  Look at Michael Jackson's estate.  He died broke and look at his estate now.  In 2004, Elvis's estate earned $40 million.
Sony Music, which owns the rights to Whitney's vast catalogue, including The Bodyguard soundtrack, plans an aggressive marketing campaign to broaden awareness of her repertoire among new generations of download-happy fans who will pay a dollar a download.
Clive Davis, chief creative officer, Sony (who discovered Whitney when she was a teenager) should also profit healthily when her music is marketed: he executive-produced her first three mega-hit albums – Whitney Houston, Whitney and I'm Your Baby Tonight – as well as her final album, 2009s I Look To You. He is also credited as a producer on 1998s My Love Is Your Love.
If her estate starts to earn money now that she is dead, her daughter – who may also be hooked on drugs (and I don't know whether she is or not) – will have money to feed her habit or enter rehab and her ex-husband, Bobby Brown, may come out of the woodwork.
The true state of her affairs will become public knowledge soon.
Copyright © 2011, DPNLIVE – All Rights Reserved
http://youtu.be/