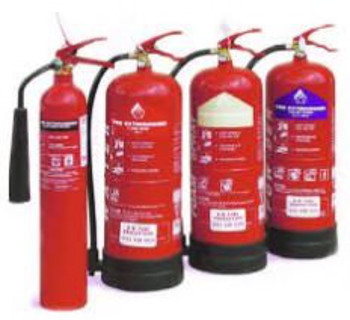 In today's world we all live very busy lives while trying to balance our home, work, and family responsibities.We often get very little time for ourselves and sometimes the important things in life are put on the long finger. We can't forget the really important things such as working smoke alarms and an escape plan in case of fire. How would we get out? How would we tackle the fire? Like most people, you have probably said to yourself" will never happen to me. Our reactions in a panic situation are unpredictable, especially if one is wakes up suddenly in the dead of night. Unfortunately this is when most house fires occur. Prevention is always the best cure for this problem.  By having working smoke alarms correctly fitted a practised fire escape plan in place with spare keys and a flash lamp and whistle easily accessible you will greatly increase your chances in a fire situation. It's the carbon monoxide gas (smoke) that is the real killer in a fire. Having non working smoke alarms or leaving doors open at night would allow smoke to travel freely through your house.
A recent article on Fire Safety in the home by Meath County Council stated that "About 50 people die each year because of preventable fires in the home. Every fire has a cause and most often, there's a common-sense, simple method of prevention. Careless attentions to fireplaces, heaters, smoking and cooking equipment are leading cause of fire-death and injury."It also went on to say that 2 the age groups most at risk are the under 12's and over 60's let's start with three golden rules:
Plan and practice an escape drill with your family.
Install smoke alarms to give you an early warning.
Survey your home to ensure that it is firesafe. Most often when a fire breaks out, so does panic and error. Things can happen very quickly and in a situation where seconds can save lives. You and your family need to to act without hesitation. A rehearsed fire escape drill can make the difference between life and death
Most fires happen at night while people are asleep. When there's a fire, smoke will actually put sleeping people into a deeper sleep, it will not wake them. By installing smoke alarms you will have early warning devices which give you time to act before you and your family are overcome by dangerous smoke and fumes.
Most domestic fires start in the kitchen area. Having a fire extinguisher and fire blanket will substantially reduce the risk of fire spreading. There are several fire extinguishers available: the best all round type is the dry powder fire extinguisher in terms for fire power, value for money and class of fire in which they can tackle. Dry Powder extinguishers have a blue colour code on their front and can be used on class A, B, C.  Having the extinguisher fitted in a convenient location such as close to the back door will also increase ones chances of survival. One should only tackle a fire if they feel confident in doing so.  As in any fire situation, the Fire Brigade should be contacted immediately by dialling 112 or 999 preferably from outside the home.
Remember:
NEVER GIVE A FIRE A CHANCE.

FIRE KILLS AND SO DO EXCUSES!
Copyright © 2012, DPNLIVE – All Rights Reserved