Former Danwood director to focus on

furthering on-going growth into Europe.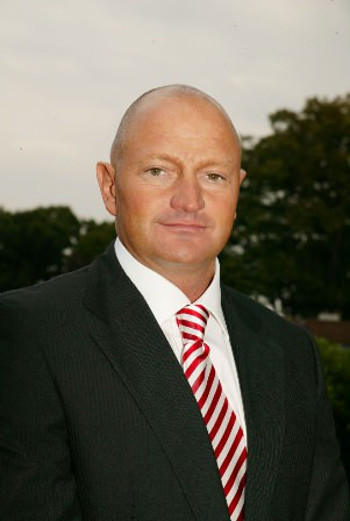 Steve HibbertApogee Corporation is delighted to announce that Steve Hibbert, former UK Group Sales Director and CEO of Danwood USA, will be joining Apogee's Senior Management Team. Steve has enjoyed a long and distinguished career and brings with him an almost unparalleled knowledge of the digital document solutions industry as well as a proven track record in helping businesses to grow strategically in this sector.
As Strategy Director, reporting directly to Apogee's Board, Steve's focus will be on furthering Apogee's on-going growth into Europe and to achieve Apogee's determination to be the UK's largest independent Managed Document Services specialist.
Commenting on his new appointment as Strategy Director with Apogee Corporation, Steve Hibbert said "I am excited at the opportunities that Apogee will present as it has long been recognised as a successful, pioneering and forward thinking organisation at the forefront of change. I look forward to bringing my experience and strategic abilities, developed in the last 25 years working in this market place around the world, to assist in Apogee's drive into Europe and its continuing growth in the UK to meet its ambitious goals in developing new and existing markets."
Apogee is no stranger to accelerated growth in recent years, having demonstrated an average growth of more than 25 per cent year-on-year, both through strong organic expansion and through the completion of an impressive 17 strategic acquisitions throughout the UK.
This success was recognised in 2012 in Deloitte's Futures 1000 survey of organisations making an outstanding contribution to the prosperity of the UK.
Roger Goodman, Chairman of the Apogee Board and Co-Founder of Mitie plc, a FTSE 250 conglomerate commented, "We are delighted that Steve has seen the opportunity a business like Apogee has to offer him. We have the tools, the capabilities, the drive and the focus to become a leader in Managed Document Services throughout Europe and we are thrilled that with Steve's unique industry expertise on board, we can push forward with even more resolve."
As the digital document solutions market continues to evolve over the coming weeks, Apogee's focus will continue to be on growth through its clear ability to deliver a solid organic performance, augmented by a number of acquisitions which are already in the later stages of negotiation, both in the UK and throughout Europe.
Press release by WEBVine PR
Follow us on Twitter - @DigiPrintNews
Like us on Facebook www.facebook.com/dpnlive - click the 'LIKED' button/top of page as well