Responsible for daily operations and strengthening

customer service and support.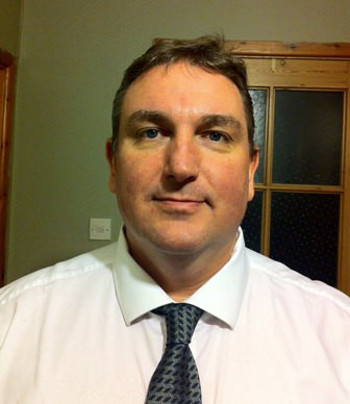 Nathan ChapmanZünd Plotting Systems (UK) Limited, leading supplier of precision cutting systems are pleased to announce the appointment of Nathan Chapman to the newly created role of Operations Manager. Nathan will be based at Zünd UK's state-of-the-art demonstration suite, sales and service centre in St Albans.
Nathan joins Zünd UK from Esko Artwork where he was Service and Support Manager for UK and Ireland. With a career spanning 25 years, including a stint in the United States as well as Senior Roles in the UK packaging industry, Nathan brings valuable experience in both hardware and software to Zünd UK. Nathan will be responsible for overseeing day-to-day operations and for strengthening customer service and support.
Peter Giddings, Managing Director of Zünd UK says,
"We are delighted with Nathan's appointment. His knowledge and understanding of the UK packaging industry is outstanding and his experience as a Senior Service Manager is unsurpassed. Nathan will be a strong asset to our team and will help us to provide the unrivalled levels of customer support and service Zünd UK is known for as we continue to grow."
Nathan adds,
"I am looking forward to working with Zünd UK's customers and providing first-class customer service and solutions. Zünd UK has a great reputation for superior engineering and brilliant customer care. I am looking forward to getting to know everyone and to the new opportunities ahead."
Nathan is happy to talk to Zünd UK customers and can be contacted on 0044 (0) 1727 833 003 or 0044 (0) 7880 731 225. For more information on the Zünd product range please visit www.zund.co.uk.
PRESS RELEASE Zund
Follow us on Twitter - @DigiPrintNews
Like us on Facebook www.facebook.com/dpnlive - click the 'LIKED' button/top of page as well