Roland Biemans is new marketing director.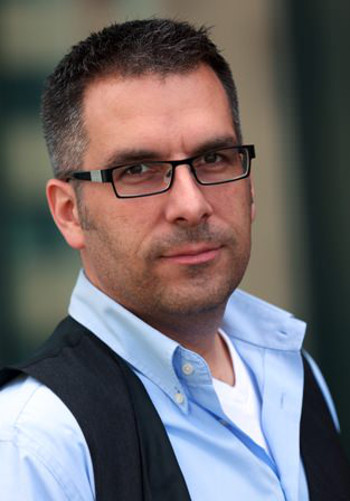 Roland BiemansKiian Digital, part of the Italian based Kiian Group, has confirmed that Roland Biemans has become marketing director.
Formerly marketing and communications manager for Eindhoven based Hollanders Printing Systems; Biemans was responsible for commercial operations including the successful launches of new print technology products into the growing digital textile sector. He has also been the driving force at initiatives such as the digital textile print competence centre.
Biemans joins ink manufacturer Kiian from January 2014 and has been tasked to lead the company's global marketing strategy for its digital inks business.
"I am delighted to be joining Kiian Digital at such a positive time for the company and I look forward to developing the Kiian Digital brand, increasing the visibility, value and global reach of the business. Kiian is entering an exciting phase of growth, with a commitment to innovation and I am looking forward to this exciting and inspiring new challenge." said Biemans.
Fabio Festorazzi, Kiian Group CEO added, "We are delighted that Roland has joined the leadership team at Kiian Digital. He will no doubt make an invaluable contribution at board level, whilst adding value for our customers and growing our business by leading the marketing and communications strategy worldwide. His experience within the field of digital textile printing technology, plus his contribution to the development of the industry through Fespa, ESMA and SGIA, means that we have the benefit of an enthusiastic professional with the perfect level of expertise and experience."
Follow us on Twitter - @DigiPrintNews
Like us on Facebook www.facebook.com/DPNLive - (click the 'LIKED' button/top of page as well)
Copyright © 2014, DPNLIVE – All Rights Reserved.