Company beefs up its management

team as it continues growth strategy.
---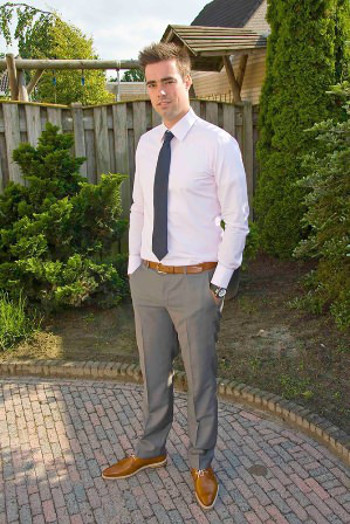 Bart van Kempen is now Sales Manager at Hollanders Printing SystemsDutch based Hollanders Printing Systems has added a new sales manager to its Eindhoven-based team as it reported an increase in demand for its digital textile print solutions.
---
Bart van Kempen joined the company at the beginning of July and has been tasked with generating new customers as well as developing new territories for the product family.
Van Kempen's previous experience includes working at Nestinox in Best where his sales roles involved dealing with specialist companies across a diverse range of manufacturing industries.
He will work alongside Hollanders CEO Jacco Aartsen Tuijn and founder and CTO of the company, Peter Hollanders, as part of a close-knit highly experienced management team. Van Kempen's remit is to develop sales of the ColorBooster CB250 and CB250 Carpet Edition entry-level textile printers which received their European launch at Fespa 2014. In addition, he will be responsible for generating more success for the company's 3.2m ColorBooster XL, the ColorBooster DS double-sided printer, and the ColorFix and ColorWash finishing systems.
"Working for this young yet experienced and ambitious company is a challenge I welcome. Its textile printing machines offer the highest levels of productivity and reliability," commented van Kempen. "Peter Hollanders and his technical team have developed the finest quality family of products and it's now up to us to share this 'best-kept secret' with the rest of the world."
"In the first six months of 2014 Hollanders has seen a significant increase in interest across its entire product portfolio. Van Kempen will play an important role in helping us to extend our reach to new customers and those wanting to upgrade to a new system," stated Aartsen Tuijn. "We are now on a very positive upward trajectory and, with this strong addition to our team, we can continue to move forward in the market."
Follow us on Twitter - @DigiPrintNews
Like us on Facebook www.facebook.com/DPNLive - (click the 'LIKED' button/top of page as well)
Copyright © 2014, DPNLIVE – All Rights Reserved.