EFI Appoints Gabriel Matsliach to Lead

its Productivity Software Business Unit.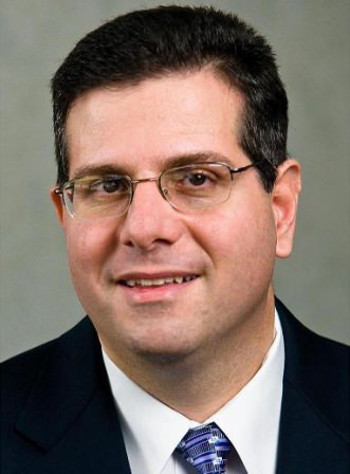 Gaby MatsliachGabriel ("Gaby") Matsliach, a veteran software exectutive, has been appointed general manager and senior vice president of EFI Productivity Software.
---
Matsliach took up his new post on May 20. Prior to joining EFI, he was with telecommunications software provider Comverse, serving as chief product officer and before that as president of global products and operations and as general manager of Comverse's business support systems product line. Matsliach has bachelor's, master's and Ph.D. degrees in computer science from Technion - Israel Institute of Technology.
EFI said that Matsliach will now lead a productivity software business that has achieved 103 per cent revenue growth over the last three years. This division turned in $118 million in sales during 2013 which EFI maintains makes it the printing industry's leading provider of business process automation software, with most of the world's top printing companies using EFI's MIS/ERP, web-to-print and eCommerce products. Matsliach brings to the table his considerable technology development and marketing experience to an executive position left open earlier this year after another veteran EFI executive, Marc Olin was promoted to chief operating officer.
"We are very excited to have Gaby join the EFI team. His significant experience in software promises to bring some great new ideas to our team and help continue the rapid growth of the Productivity Software business unit as we help more and more small to large businesses around the world become more efficient and competitive," said Olin.
"EFI has a phenomenal track record as an industry leader and as a savvy innovator, and its Productivity Software offering provides real, tangible advantages for print business profitability," added Matsliach. "This is an exciting time for printing companies using our data-driven management tools to drive business growth, and I look forward to advancing EFI's offerings and helping even more customers around the globe take full advantage of the innovations we are developing."
www.efi.com
Follow us on Twitter - @DigiPrintNews
Like us on Facebook www.facebook.com/DPNLive - (click the 'LIKED' button/top of page as well)
Copyright © 2013, DPNLIVE – All Rights Reserved.