Nick Lake appointed as key project manager at company.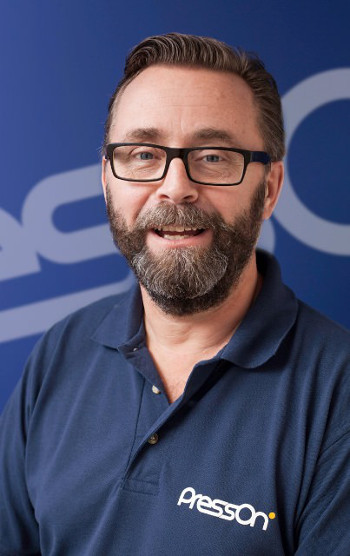 Nick LakeUK based PressOn, a large format digital printing company located in Rochester in Kent, has appointed Nick Lake as Key Project Manager. The appointment was made to help with meeting the demands of PressOn's rapidly growing customer base and to explore and develop new business opportunities.
---
This is a newly created role which will see Nick being responsible for project management across a number of markets. He has also been tasked with ensuring the co-ordination of the most complex multi-faceted projects PressOn work on. The company said that in particular, his extensive experience will enable him to advise on design and fabrication solutions for bespoke retail and visual merchandising projects. Additionally he will be responsible for expanding the events and exhibitions sectors of the PressOn portfolio.
"I have taken an entrepreneurial approach to my career to date and it was a meeting of minds with the management team at PressOn. I'm particularly looking forward to offering fabrication and manufacturing expertise in the new role which will help take PressOn into new directions for their business," said Nick.
"I have worked in pre-press for the litho-print industry and ran my own company for 15 years. More recently I have overseen stand design and build at exhibitions and have seen a shift towards experiential installations in recent years. I'm really keen to help PressOn use new materials and to focus on producing ground breaking creative solutions for their clients," he added.
Andy Wilson, co-founding MD at PressOn commented, "Nick is a really exciting addition to our growing team at PressOn. His skill set is really unique in the industry and his role is essential to achieving our forecast growth and strategic direction for the next 3 to 5 years. Our projects are getting more and more complex and his expertise will be invaluable."
PressOn employ 25 people and has invested £750K in new machinery throughout 2013 and 2014. The company's wrapping on an entire warship has been one of their most challenging projects to date.
More information at www.presson.co.uk
Follow us on Twitter - @DigiPrintNews
Like us on Facebook www.facebook.com/DPNLive - (click the 'LIKED' button/top of page as well)
Copyright © 2014, DPNLIVE – All Rights Reserved.