XENNIA Appoints John Anderson AS Managing Director.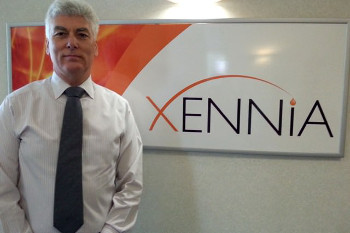 John AndersonThe Board of Xennia Technology Limited has announced the appointment of Mr John Anderson as Managing Director with effect from 28th July 2014.
John Anderson has extensive experience in managing businesses through international sales growth and has previously led companies as diverse as New Stores Europe, Kessler International, 600 Group and Airsprung Group. His focus is to develop Xennia's sales globally based on its advanced digital inkjet products which include market-leading textile inks and industrial printing solutions.
"I am very pleased to be asked to lead a company with Xennia's potential," said Mr Anderson. "The company has seen success in providing advanced industrial digital inkjet solutions to customers, especially in South America, Asia and Europe, and has an excellent core of inkjet expertise and intellectual property. My role is to help exploit this potential and grow sales by adding value to an increasing number of customers worldwide."
http://www.xennia.com/
Follow us on Twitter - @DigiPrintNews
Like us on Facebook www.facebook.com/DPNLive - (click the 'LIKED' button/top of page as well)