Chris Crangle joins Innova Art as Director of Digital Fine Art.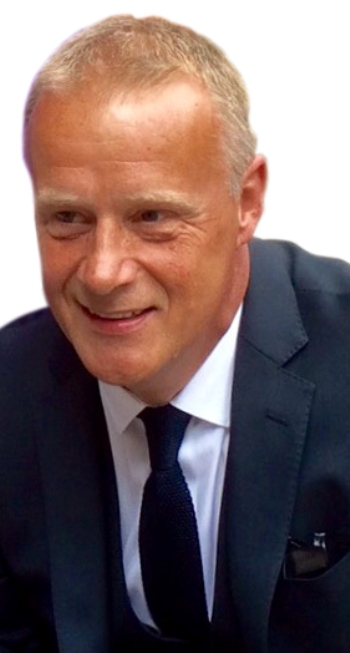 Chris CrangleInnova Art has announced that Chris Crangle has joined its management team as of September 1 2015. He was formerly Global Business Director of the Digital Fine Art & Imaging Business Unit worldwide for Canson. He has over thirty years of experience of the digital fine art and imaging industry.
Innova Art Managing Directors Mike Ramos-Gonzalez and Wayne Connelly commented on Crangle joining the team.
Mike Ramos-Gonzalez said,
"Chris brings exactly the experience we need to enhance still further the reputation and reach of the Innova Art brand, and to ensure that we stay ahead of the pack in terms of innovative, award-winning digital imaging products."
Innova Art has invested heavily in recent years; developing proprietary coatings and in adding a new European distribution and converting hub based at its 4.5 acre site in Andover, Hampshire, UK.
Wayne Connelly added,
"All our investment has yielded significant growth in new markets and channels. Our creative approach, developing products that anticipate, not follow, market trends, has vastly increased our customer base. Chris's appointment strengthens our management team, helping us to consolidate all the gains we have made, and to seek out new business opportunities."
Chris Crangle was the Global Business Director of Canson, a division of Groupe Hamelin, France, for eight years (2006-2014). In that time, he was responsible for the development and launch of the Canson Infinity brand and portfolio, successfully transforming a traditional fine art paper manufacturer into a leading global brand in digital fine art and photographic media. He directed a sales, marketing and distribution operation that extended to over 100 countries.
Chris Crangle commented,
"I'm very excited to be joining such an innovative and dynamic business as Innova Art, renowned as a market leader in terms of developing new products, bringing creativity and excellence to such a high demanding knowledgeable industry. We have ambitious plans to increase the global reach of the company, by strengthening our brands and international distribution channels. Most importantly, I'll be ensuring that we continue to support both our current and prospective distribution partners worldwide – ensuring we help them to achieve their ambitions and goals whilst continuing to build on the customer support and product focus that has always been a culture I admired of Innova Art."
You can Tweet, Like us on Facebook, Share, Google+, Pinit, print and email from the top of this article.
Copyright © 2015, DPNLIVE – All Rights Reserved.