Eyal Manzoor appointed as Managing Director at Kornit Digital Europe GmbH.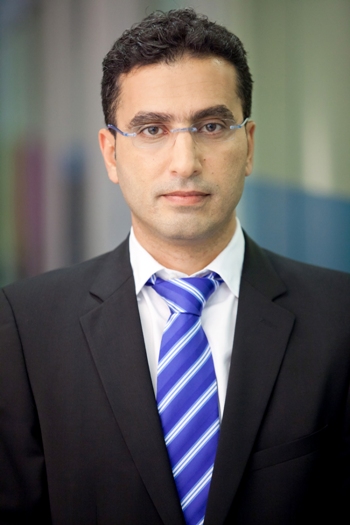 Eyal Manzoor appointed as Managing Director at Kornit Digital Europe GmbHKornit Digital, (NASDAQ: KRNT), a leading player in digital textile printing technology, has announced that Eyal Manzoor has been appointed as Managing Director at Kornit Digital Europe GmbH.
In this capacity, Manzoor will oversee Kornit Digital's operations in Europe, the Middle East and Africa (EMEA). He replaces Wilfried Kampe who has successfully completed the setup and initial expansion of Kornit's European entity into a highly efficient regional representation with a strong focus on customer support. The change became effective January 1, 2016.
Manzoor joined Kornit Digital in April 2007 and was appointed as Managing Director at Kornit Digital Asia Pacific in 2012. He has over 15 years of experience in the digital and textile printing areas, in customer support, sales and marketing and senior regional management. Prior to joining Kornit Digital, Manzoor worked for companies such as NUR Macroprinters and Scitex Vision. He holds a bachelor's degree in Economics and Management from the Open University of Israel. Manzoor will relocate to Europe.
Sarel Ashkenazi, Kornit Digital's EVP of Sales, commented:
"We have a great and professional team in Europe and we are confident that together with Eyal we can continue growing our business in EMEA. Under his leadership, Kornit Digital Asia-Pacific has been our fastest growing region in the last few years. Eyal brings with him vast knowledge of Kornit's industry, customers and products, and he is the right person for the culturally diverse scene of Europe. We would like to take this opportunity and thank Wilfried on his great contribution to Kornit and wish him success in his next career move."

Eyal Manzoor will be supported by Kornit Digital Europe's established management team, namely Roger Albert (Sales Director EMEA), Oliver Luedtke (Marketing Director EMEA) and Ernst Gross (Commercial Manager).
For more information, visit Kornit Digital at www.kornit.com
You can Tweet, Like us on Facebook, Share, Google+, Pinit, print and email from the top of this article.
Copyright © 2016, DPNLIVE – All Rights Reserved.