Dscoop appoints Keith Ferrel as member of the Global Board of Directors.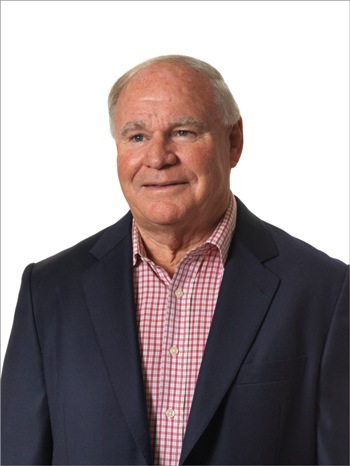 Keith Ferrel, the latest Member of the Global Board of Directors for DscoopKeith Ferrel has been appointed to the Board of Global Directors for Dscoop. He brings a wealth of experience to the role and has been a member of the Asia Pacific board for three years where he recently became its Chairman. Ferrel will continue to play an integral role in promoting the benefits of Dscoop to the Sign and Display sector.
He is regarded as one of the most influential and well respected industry figures within the Asia Pacific region, and has been a great supporter of Dscoop since he became a member for Cactus Imaging, a company he co-founded in 1992.
"The value Dscoop provides for its members is immense – great networking, relevant educational opportunities, superb conferences, and a Dscoop family that is prepared to share," explained Ferrel, going on to describe how the benefits of the group increase as the organisation grows."Dscoop has provided Cactus Imaging with numerous opportunities and additional industry and technical knowledge that have enhanced the business for both the company and the staff. As Dscoop grows its worldwide membership, the expertise and advice provided by this ever-expanding community provides further value to our company. This is why the introduction of a free membership scheme and the prospect of the organisation significantly increasing its reach present such an exciting time for all Dscoop members."
Ferrel is known to be passionate about supporting this growing Dscoop community, and encouraging new members to join is the main goal he has set himself in his new role. He also expects a challenging, yet exciting future for the industry as a whole but sees that Dscoop has an important part to play in the future success of its members.
"Since stepping into the role of Chairman in the APJ region a year ago, Ferrel has been instrumental in implementing management processes for performance measurement in the region. His diverse industry background and relationships with industry and HP Channel partners has brought a broader perspective to the Dscoop community in the region" stated Dscoop Global Chairman, Gary Peeling. "Ferrel is a great addition to the team and will help the board fashion Dscoop's direction for the future."

"The next 12 months, and the years to come, will be testing for the print industry but there are also many opportunities to grow and prosper. One of the main challenges for the wide format industry is certainly the influx of digital signs. However, with the support of an organisation like Dscoop, printers can reveal new ideas and take inspiration from others who have diversified their business or introduced new services to complement new technology. While Dscoop will not sell product or make decisions for you, it will provide a platform for sharing these ideas, presenting new technology, networking and benchmarking. There is no doubt that print will stay relevant in the future but printers have to think outside the box. The increase of sustainable products, faster and higher quality print hardware along with many other variables and the forum that Dscoop provides will present willing participants with the means to continue to thrive in this industry."
Ferrel will be continuing his work as chairman of the Asia Pacific board in addition to his new global role. As he concluded, being given the opportunity to be so heavily involved in Dscoop fills him with an enormous sense of pride: "The appointment to the Global Board gives me a chance to work with and learn from some of the finest and most experienced minds in the industry. I see it as a privilege and honour to be part of this global enterprise."