The Galveston Bay oil spill looms large in a

region still recovering from a previous disaster.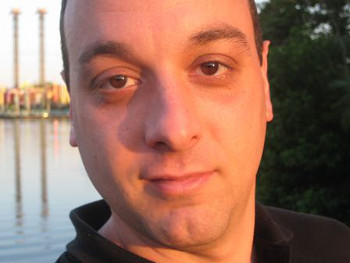 the look of a curious mindOn Saturday, March 22nd, a ship collided with a barge in Galveston Bay that was carrying 924,000 gallons of marine fuel oil. The barge was being towed from Texas City to Bolivar when a 585 foot ship named Summer Wind collided with it. About 168,000 gallons, one-fifth of the cargo, discharged into the bay after one of the barge's storage tanks was damaged. The barge was carrying a special bunked fuel called RMG 380. The fuel is described as being thicker than crude oil. RMG is so thick that it sticks to anything it comes into contact with, which makes it a hazard to local wildlife.
Citizens have been warned to stay away from the oil. RMG 380 does not evaporate or dissolve as easy as crude oil does. Because of this, officials believe that the spill is much more contained that it potentially could have been. Even though, the cleanup has still been difficult, as evident by oil which has been spotted up to 12 miles into the gulf coast? This accident is not without its repercussions either. The Houston Ship Channel (the area of the collision), is one of the busiest shipping lanes in the world and as many as 60 ships have been forced to divert their routes.
The Texas oil spill pales in comparison to the Deep Horizon Spill (BP oil spill) in the Gulf of Mexico in which an estimated 210 million gallons had been discharged.. Beginning on April 20th, 2010, oil spilled into the Gulf for three months after an oil rig exploded. Up to 2.5 million gallons of oil per day gushed into the Gulf of Mexico. Reports have stated that 80% of the oil has been removed, most of which either evaporated or was broken down by microbes, the rest washed ashore.
While the oil well that caused the spill was capped in July 2010, it continues to wash ashore today. The Florida Department of Environmental Protection continually monitors the Florida coast line. Since June 2013, almost 2000 pounds of oil have been recovered in the form of what is called surface residue balls. Also called tar-balls, these hardened remains are a nuisance and quite dangerous as they are filled with flesh eating bacteria. Over 3700 tar-balls have been recovered by the Florida Department of Environmental Protection thus far.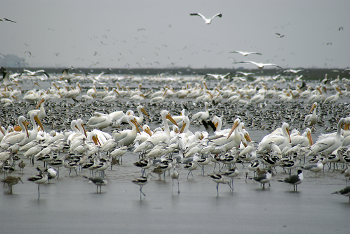 galveston bay oil spillAny oil spill that occurs is certain to have an impact and the Gulf of Mexico is no exception. The Gulf is the 9th largest body of water in the world with a shoreline that stretches thousands of miles. It is one of the most productive fishing regions in the world with fisherman catching almost $700 million dollars in the U.S. alone. Prior to the spill, the Gulf of Mexico accounted for 80% of shrimp in the U.S. and 59% of oysters. While shrimp fisherman saw an increase in catches in 2011 and 2012, the oyster fishermen have seen a sharp decline.
The seafood industry is worried about fish that come out of the Gulf waters and rightfully so. The image of birds and mammals soaked with oil run was rampant in the media, but there are many other species affected. Reports of sick and ailing sea life have been more than plentiful. The University of Miami and U.S. federal scientists discovered many young tuna with damaged hearts. They say that many likely died of heart conditions or were unable to hunt due to a weakened condition. In addition, other tuna have been discovered with bad eyes and deformed fins. Crabs have felt the effects of the spill as well, with findings of species with missing eyes, softer shells, missing claws, and being severely undersized. Even with large hauls, shrimp have not avoided damage from the oil either. Specimens with deformed bodies, eyes, and even missing heads have been recovered.
While the Galveston Bay oil spill is a fraction of the size that the Deepwater Horizon spill was, it can still have a huge impact on commerce and local ecology. It's not so much the size of the spill that raises concern, but the timing of it. Marine fish and sea turtles are beginning to lay their eggs and migratory birds are returning to the area. Galveston bay is the 7th largest estuary in the United States and an area that flourishes with life. While the most recent oil spill has already had some economic and ecological impact, it is still too early to tell what the lasting effects will be. With a region that is still reeling from the largest oil spill in American history, the local people can only hope that it is minimal.
By Daniel J. Steiger
This email address is being protected from spambots. You need JavaScript enabled to view it." mce_' + path + '\'' + prefix + ':' + addy85493 + '\'>'+addy_text85493+'<\/a>'; //-->

Follow us on Twitter - @DigiPrintNews
Like us on Facebook www.facebook.com/DPNLive - (click the 'LIKED' button/top of page as well)
Copyright © 2014, DPNLIVE – All Rights Reserved.