Are Banks reneging on promises to move

away from misleading environmental marketing?
---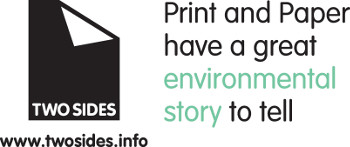 Two Sides LogoIt was reported in the Daily Mail, 28th May that leading banks and utilities are continuing to charge consumers for paper bills and statements and drive people down a less expensive and, for many consumers, a less convenient digital alternative.
Santander Bank is reported as claiming that online bills offer a. 'more environmental approach' and Royal Bank of Scotland, who have previously undertaken to remove such claims, are arguing that there is "an environmental cost to paper statements".
Organisations like NatWest, Lloyds TSB and American Express, despite assurances, have allowed environmental statements to reappear in their marketing campaigns. Two Sides responds to these developments.
---
Two Sides, which represent The Graphic Communications Industries, is concerned that incorrect and damaging impressions are being given out by irresponsible environmental marketing claims. Whilst we clearly see the efficiency of electronic communications and encourage the reduction of waste in these initiatives, it is highly irresponsible to try to gain credibility by promoting digital communications as 'green'.
Switching to digital may, on the surface, appear less energy intensive but it has a significant and growing environmental footprint that must not be underestimated.
The UK Committee of Advertising Practice (1) states in rule 11.4: "Marketers must ensure claims that are based on only part of the advertised product's life cycle do not mislead consumers about the product's total environmental impact." Claims cannot be made if they are misleading or cannot be substantiated by evidence coming from a trustworthy, credible or relevant source.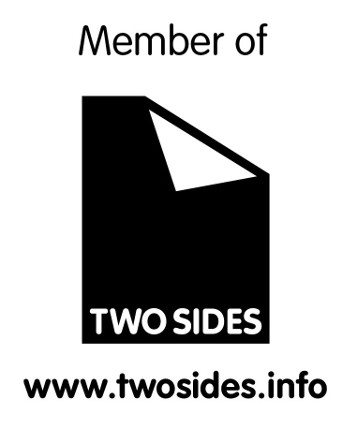 Two Sides member logo 'Going Paperless' is also highly misleading. It is important to recognise that consumers often print copies of their online documents to create a permanent record. In a study conducted on behalf of Two Sides in 2013, which investigated printing habits of consumers in the UK, it was revealed that 38% of consumers are clearly 'home printers' with 26% printing up to 20% of their bills and 7% printing out between 80% and 100% of their bills(2). It must be realised that whilst distribution of bills and statements by e-mail decreases the amount and cost of paper used by the billing company, the amount and cost of paper used will pass to the consumer if they wish to print their document.
If any organisation wishes to claim that moving to digital is more environmentally friendly than the paper version, it would be necessary to have fully investigated and researched the exact impact of the paper based communication compared to the electronic replacement. Such comparisons are notoriously difficult.
Sometimes billers quote lifecycle analysis in comparing online with paper bills but it can be amply supported by research(3), that generic life-cycle assessment (LCA) calculators which rely on industry-wide data to draw broad conclusions about the environmental impacts of paper cannot be used for specific cases. For example, if Santander and Royal Bank of Scotland wish to switch to electronic bills and statements, each would have to provide a detailed and comparative lifecycle analysis taking account of their individual electronic and paper processes, user behaviour, and manufacturing and distribution impacts.
It is increasingly clear that electronic communication, and in particular the energy requirements of the increasing worldwide network of servers which are necessary to store all the information needed for immediate access, has a significant and growing carbon footprint. Electronic document storage must be recognised as delivering efficiency but not sustainability. In the UK it has been suggested that PC's and servers may consume up to 50% of household energy requirements in the next 10 years (4).
In Europe, there is no shortage of trees. Paper is a renewable and recyclable product that, if responsibly produced and consumed, is an environmentally sustainable media. It is often surprising to learn that in Europe, where 93% of our paper comes from, the area of forest has grown by 30% since 1950 and is increasing at a rate of 1.5 million football pitches every year(5). Recycling of paper products in Europe now exceeds 72%.
Two Sides continues to campaign that the environment is not used as an argument to persuade consumers to go digital. 80% of all the major UK banks, utilities and telecoms undertook to change their messages and removed referenced to the environment. It is disappointing that Santander and Bank of Scotland continue to use environmental messages to further a lower cost digital switch
It is clear that organisations using environmental marketing but without the necessary evidence are at risk of being reported to the Advertising |Standards authority for what is commonly known as Greenwashing.
Sources:
Advertising Standards Authority, 2010. The CAP Code - The UK Code of Non-broadcast Advertising, Sales Promotion and Direct Marketing, Edition 12.
Paper Bills and Statements; A Real Necessity in A Digital World, Two Sides, 2013.
Venditti, R. 2012. Effect of Methodology on the Life Cycle Analysis of Paper Products. North Carolina State University, Department of Forest Biomaterials.
Costing the Earth, Virtual Warming, BBC Radio 4, 23 April 2009.
Two Sides, Briefing Facts Documents, 2013.
www.twosides.info
---

About Two Sides
'Two Sides' is a global initiative by companies from the Graphic Communications Industry including Forestry, Pulp, Paper, Inks and Chemicals, Pre Press, Press, Finishing, Publishing, Printing, Envelopes and Postal Operators. Our common goal is to promote the sustainability of the Graphic Communications Industry and dispel common environmental misconceptions by providing users with verifiable information on why Print and Paper is an attractive, practical and sustainable communications medium.
Issued by AD Communications on behalf of Two Sides
---
Follow us on Twitter - @DigiPrintNews
Like us on Facebook www.facebook.com/DPNLive - (click the 'LIKED' button/top of page as well)