What happens when the coyote adapts to city life?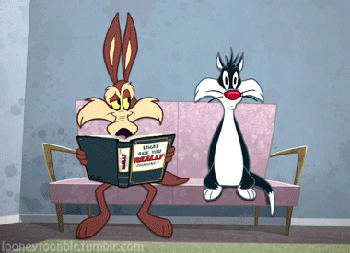 cat & coyoteDo you know where your cat goes at night? That is the question that researchers in North Carolina are asking. The "Cat Tracker Project" is a collaborative study between the NC Museum of Science and Movebank, an animal movement database organization.
---
Their goal is to determine the habits and movements of cats. Approximately 50 cats have been equipped with GPS devices so they can be tracked. Variables such as wildlife, climate, and environment are all being considered. What has been discovered so far is these cats do not wander too far from their homes. So what can be the reason for this behavior? Is this the natural instinct of the common housecat? There could be another answer: The Coyote.
Researchers on The Cat Tracker Project seem to think that the presence of coyotes affect the behavior of outdoor cats. Roland Kays, Director of the Biodiversity and Observation Lab at the NC Museum of Natural Science call it "A real world dog-chase-cat drama." How do you test the coyote variable? You simply go to a place that has no coyotes: Long Island. Long Island is in fact, the only landmass in North America without a sustained population of coyotes. That is why Kays thinks it is perfect for tracking house cats there to see if the lack of an apex predator alters behavior. On Sept 4th, he announced via twitter that the Cat Tracker Project has launched on Long Island.
Living on Long Island, coyotes are often thought of as creatures that live in the deserts of the western United States. It is not an animal that is part of the local wildlife population and to a Long Islander, this means that they live very far away from us. Sure, we have deer, raccoons, and Canadian geese to deal with but coyotes? That is something we never had to deal with. The coyote, however, has proven to be a resilient creature adapting to life outside of the desert including mountains, forests, and even cities. There are an estimated 2000 coyotes living in the greater Chicago area and have also been spotted in Los Angeles and Washington D.C. Long Island is very well isolated from them with the Long Island Sound to the north and New York City to the east. Surly we will not see coyotes on Long Island right?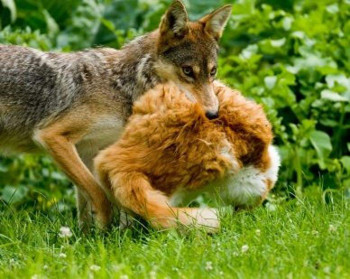 coyote kills cat.Surprisingly, they have been here, surviving New York's urban jungle or the long swim from the shores of Connecticut. The first one spotted was in July 2013 and several have been reported since. There have been several sightings in Queens and Brooklyn since 2000 as well. Experts say that within a decade, there will be a population living on Long Island in the next 10 years. The Gotham Coyote project, collaboration between the American Museum of Natural History and the Mianus River Gorge has been studying coyotes in New York City since 2010. Researchers working on the project use cameras triggered by motion to study habits and movement patterns. Mark Weckel, post-doctoral fellow at AMNH and a member of the project says that people rarely see a well-adapted coyote. They learn to navigate traffic and avoid people whenever possible. Currently, 35 camera traps are in place in the boroughs of Manhattan, Bronx, and Queens. The project has generated tens of thousands of photographs since its inceptions and uses computer models to predict movement of coyotes onto Long Island.
Coyotes are known to primarily eat small animals up to 30 lbs. and that includes cats. As coyotes continue to adapt to urban environments, cats and their owners need to adapt given the large population of felines that reside in cities. Cats can be a readily available prey item for these animals. Keeping pets indoors at night, supervising cats when they are outside, and keeping food dishes inside are just a few precautions that can be taken. Urban coyotes are also heating up a debate about the treatment of feral cats where these animals are caught, then spayed or neutered, and then released back into the open. Luckily, cats are also intelligent and adaptive. In cities like Chicago that have a large coyote population, cats are learning to stay away from open areas where the dangerous predators reside. As for Long Island, we may not have to deal with this issue, but we will. The coyote has proven to be highly intelligent and can adapt to living alongside humans. It is only a matter of time before they figure out how to stay here.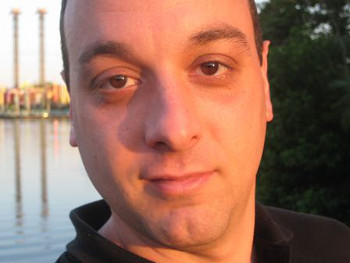 By Daniel J. Steiger
This email address is being protected from spambots. You need JavaScript enabled to view it.
You can Tweet, Like us on Facebook, Share, Google+, Pinit, print and email from the top of this article.
Copyright © 2014, DPNLIVE – All Rights Reserved.