Is this deadly disease a real threat, or just sensationalized!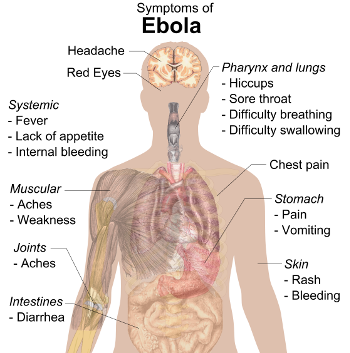 Symptoms of EbolaThomas Eric Duncan arrived in the United States on September 20, 2014 after visiting family in Liberia.  Just nine days later, he became the first person diagnosed with the Ebola virus in the country.  Two weeks after his diagnosis, health care workers who had cared for him until his death have also contracted this deadly virus. 
A passenger with flu like symptoms on board a United Airlines flight caused a scare at  LAX airport in Los Angeles for fear of exposure to Ebola (tests were negative).  In New York, two patients were rushed to Bellevue Hospital with Ebola like symptoms.  Like the LAX scare, this also turned out to be a false alarm.  Over 5000 false alarms have been reported according to the CDC (Centres for Disease Control and Prevention) which says it gets more than 800 calls per day.  Five American airports have started screening travelers for the virus entering the country from West Africa.  The media is in full panic mode, fearing a U.S. outbreak and some are even calling it a conspiracy to infect Americans.  Ebola has arrived in the US and the question on the mind of many is:  Is this here to stay?
The most recent outbreak of the Ebola virus began in Guinea with nearly 9,000 reported cases and 4493 deaths.  The World Health Organization (WHO) has said this epidemic "Is the most severe acute public health emergency in modern times."  The current outbreak has seen more people infected than all previous outbreaks combined since the discovery of Ebola viruses in 1976.  Due to poor reporting of cases, the WHO believes the actual number of cases may be over double the reported number.  The virus has spread to several other countries in western Africa, particularly, Liberia, Sierra Leone, and Guinea.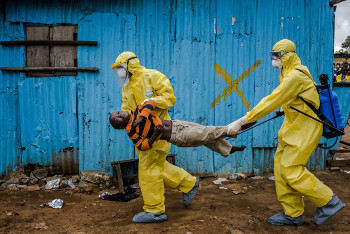 Ebola Spreading in LiberiaThe reputation of Ebola is well noted.  Symptoms are similar to other diseases and include fever, body aches, stomach pain, and sore throat.  However, these symptoms become more severe over time and include vomiting, rashes, and brutal internal bleeding.  The incubation period from the time of exposure is between two to 21 days.  According to the CDC, most people develop symptoms around day eight or nine.  The current outbreak has a mortality rate of about 50 per cent, but fatality rates can range from 25 per cent-90 per cent according to WHO.
Unlike the common cold or the flu virus, which can be transmitted airborne or through direct contact with contaminated surfaces, the Ebola virus spreads through contact with bodily fluids such as blood, saliva, semen, vomit, and feces.  There are currently no vaccines available to treat the virus but the first human trials of a Canadian vaccine have begun in Maryland.  Outbreaks usually occur in remote villages in Central and West Africa according to the WHO, isolated, with poor infrastructure and little or no resources.  These villages have very little to treat disease, limited access to water, and soap.  Hospitals are ill equipped to handle the Ebola threat and in many cases, rely on traditional methods of medicine including washing the body of the deceased.  This leads to a high number of healthcare workers in Africa catching the disease.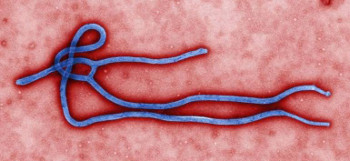 ebola-virusShould Americans be worried?  Thomas Duncan came into contact with as many as 48 people before he was diagnosed with Ebola.  The second healthcare worker, who also succumbed to the disease, and who also cared for him, flew on a commercial flight from Cleveland to Dallas the night before she was confirmed as having contracted Ebola.  Despite using protective gear, other workers at Texas Health Presbyterian Hospital are feared to also have Ebola.  Nurses at the Hospital stated that Duncan was treated without proper protective gear and even left in the emergency room for hours instead of in a special isolation ward.
Coverage of the Ebola virus in America has been highly sensationalized.  Headlines read like something out of a zombie movie and reporters are talking as if the apocalypse has arrived.  The failure of the Texas facility only heightens fears of Americans who are already terrified with many believing that someone in their immediate family will contract it.  Some are even calling for a travel ban from countries in West Africa, but this may only worsen the situation as it would restrict the movement of much needed supplies from getting to infected areas. 
Ebola has been raging in Africa for many months and many fear it may get worse.  The health care system there is not equipped to deal with this epidemic.  Many hide their sick family members for fear that they will be torn apart from their loved ones, a fate that has befallen many.  This has been the reality for quite some time.  One man who visited Liberia was diagnosed in Texas and two of the healthcare workers that cared for him contract the virus from him and suddenly, Ebola has been thrust into the forefront of everyone's mind in the U.S.  We recognized the seriousness of Ebola, but felt immune to it as if it could not happen here. The fact is, the American Healthcare system is strong and more than adequately equipped to deal with a virus that healthcare professionals say can only be contracted through exposure to copious amounts of bodily fluids.  It is ok to fear this virus; it is a nasty one, but panic never helps a situation, especially where a full blown epidemic is highly unlikely.
Is this deadly disease a real threat, or just sensationalized!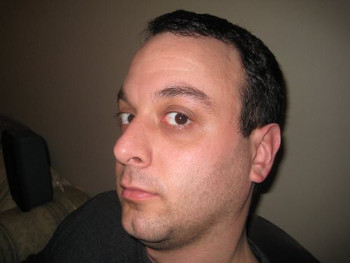 the look of a curious mindBy Daniel J. Steiger
Let Daniel and DPNlive know your views by contacting This email address is being protected from spambots. You need JavaScript enabled to view it. or This email address is being protected from spambots. You need JavaScript enabled to view it.
You can Tweet, Like us on Facebook, Share, Google+, Pinit, print and email from the top of this article.
Copyright © 2014, DPNLIVE – All Rights Reserved.