Massive numbers of people gather for climate change.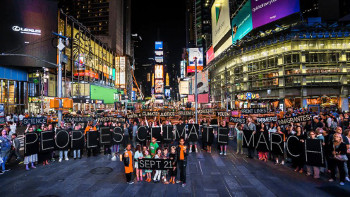 climate summit march New York September 2014
Driving in Manhattan is a fun experience that every driver needs to do.  There are always tons of cars on its roadways, huge masses of pedestrians that own the road, cabs that make you fear for your life, and don't get me started on the parking signs. 
When a major event happens, like the UN general assembly, many streets are closed to traffic.  New Yorkers just love when streets are closed.  Many have still not gotten over former Mayor Mike Bloomberg's closing Broadway to automobile traffic between 42nd and 47th street in 2009.  It is not just traffic, public transport becomes difficult as well with people having to struggle to find cabs or squeeze into trains that are more packed than usual.
This year, a special climate summit was scheduled, with leaders coming to New York from all over the world.  The climate summit drew much attention from many people.  On Sunday, September 21, more than 300,000 people gathered on the streets of NYC and 270,000 more in 160 different countries.  It was the largest environmental protest in New York City history.  The route started at Columbus Circle and ended at 34th street at 11th avenue.  When the first protesters reached 34th street, there were still people beginning their march, filling the entire 2.2 mile route with masses of bodies.
It drew a diverse audience including labor unions, students, bee keepers, politicians, and even celebrities including Jane Goodall, former Vice President Al Gore, UN Secretary General Ban Ki-moon, and Leonardo DiCaprio.  What was their agenda?  That depends on the advocate you asked with agendas including climate change, educating people about the importance of environmental stability, genetically modified cops, corporate influence on government policies, and more.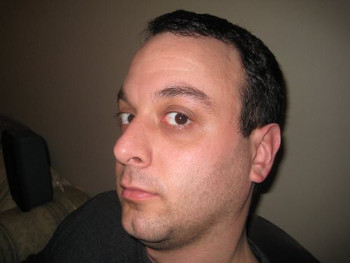 Daniel Steiger. The look of a curious mindClimate protests did not stop on Sunday.  On Monday, September 21, Activists protested by conducting a sit in on Wall Street.  An estimated 3000 people participated in "Flood Wall Street."  The tone was angrier than the climate march and with a different goal.  While the climate march was advocating change by raising awareness, the wall street sit in was aiming to shut down wall street, as they saw it as the source of the climate problem.  People were seen shouting at Wall Street employees.  Over 104 people were arrested as many tried to get through barricades constructed by police.
Even though the messages were mixed, they all had one goal, to influence leaders to take action.  New York City mayor Bill DeBlasio, who also participated in the climate march, was listening.  He announced a plan to reduce greenhouse gas emissions by 80% from 2005 levels by 2050.  All 3000 of the buildings owned by the city will be fitted with energy efficient heating, cooling, and lighting systems.  On Monday, preceding the Wall Street sit in, The Rockefeller Foundation announced that it was divesting $50 billion from fossil fuels over a five year period.  While the divestment will not make a big impact on the trillions of dollars generated in the fossil fuel industry, representatives of the foundation believe that others will follow their lead.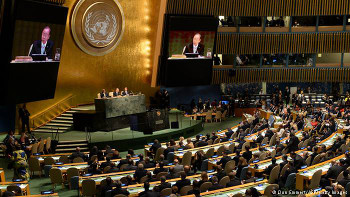 Climate Summit 2014Are the actions of Mayor DeBlasio and the Rockefeller foundation reacting to the protests, or are they perfectly timed to focus the attention on them?  There is much to argue as to whether protests such as these will garner the attention of political leaders and make real changes or if are they simply symbolic.  Many Americans feel that these protestors do not represent the country as a whole as evident by Quinnipiac University polls during the Occupy Wall Street movement.  The longer the movement went on, the less people were in favor of it.  In fact, recent polls by Gallup, The Huffington Post, and Pew research all find that many Americans are not even concerned with the environment.  This makes it increasingly difficult to get the public to take climate protesters seriously; leaving piles of garbage around Manhattan certainly does not help either.  While the climate march has garnered endless debate on its effectiveness that will never come to a consensus, there is one thing the march succeeded in:  It got attention.  It takes time for the general public to change their views, and corporations will not change unless it affects their profits.  Let's hope that people change while we can still do something about it.
Daniel has raised some serious issues here. So what's your take! Let him know your views at This email address is being protected from spambots. You need JavaScript enabled to view it. or e-mail This email address is being protected from spambots. You need JavaScript enabled to view it..
By Daniel J. Steiger
You can Tweet, Like us on Facebook, Share, Google+, Pinit, print and email from the top of this article.
Copyright © 2014, DPNLIVE – All Rights Reserved.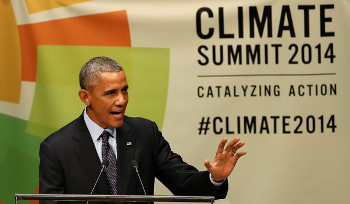 Climate Summit 2014 President Obama