Even snowy Buffalo, NY gets challenged by winter weather.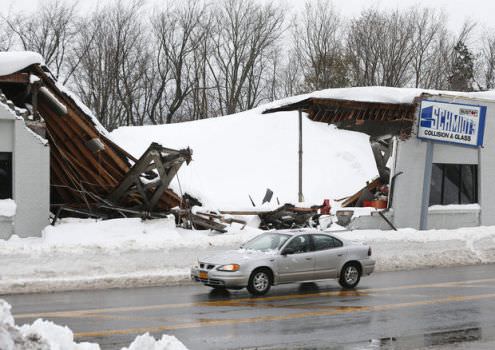 A roof collapsed at Schmidt's Collision and Glass after taking heavy snowfallThere are not too many things that bring out reactions in people like snow. Some people love it and some hate it. To many, building a snowman or a snowball fight are the ultimate winter activities. For others, just stepping into a car for a short drive around the corner to the store is going to end in peril.
It is an excuse to stay home from work or to tell stories of how you trekked for hours in poor road conditions to get there. The news media covers a potential snowstorm for days before it arrives, causing people to travel to the local grocery store to stock up on milk and bread, because everyone knows that stocking a months' worth of supplies is necessary for a storm that will inhibit travel for maybe a day or two. We Long Island residents like to joke about our inability to handle snowfall when we compare ourselves to our upstate neighbors. Although, when I hear about how southern places like Charlotte, North Carolina completely shut down when they receive less than an inch of snow, it puts things into perspective and makes me realize that we can handle it better than we give ourselves credit for.
Sometimes, places that are well equipped to handle large quantities of snow on a regular basis get challenged. This was the case when a snowstorm passed through Buffalo, NY in the middle of November. An area that is accustomed to getting large amounts of snow was suddenly paralyzed with airports closed, roads and highways shut down, and people trapped in their homes. Even the NFL, which usually plays games in almost any conditions, had to cancel the game against the Buffalo Bills and the New York Jets and move it to Detroit. Buffalo's average snowfall is 93.6 inches per year and some places came close to receiving that much in a three day period. The snow was so intense that it fell at a rate up to 5 inches per hour at times. Roofs of homes and buildings collapsed from the weight of the snow and vehicles were stranded all over the city. At least 13 people have died as a result of the storms. Some suffered heart attacks while shoveling snow, one man died while trapped in his car, and another even had his car sideswiped by a snow removal vehicle causing the car to fall into a ditch.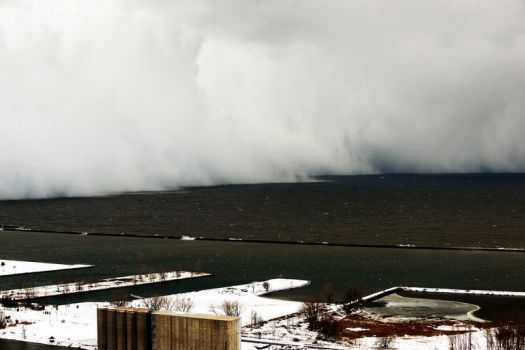 A band of snow making its way across the Buffalo AreaResidents of Buffalo are well aware of the reason they receive so much snow, a phenomenon called 'lake effect snow'. This occurs as a cold front passes over a warm body of water; it picks up moisture, developing intense bands of snow capable of dumping large amounts of it in a short period of time. The Great Lakes region that borders the United States and Canada is famous for producing lake effect snow. Buffalo sits on the eastern shore of Lake Erie and Lake Ontario is not too far north. While the city gets a large amount of snow, it pales in comparison to North County, NY, a region nestled west of Lake Ontario. It receives an average of 200 inches of snow and is the snowiest non-mountainous region in the continental United States.
While lake effect snow is the cause of large amounts of snow in the area, it does not completely explain why the region received almost a year's worth of snow in just three days. The other reason is one that North American residents are well aware of, the polar vortex. Yes, the famed polar vortex, perhaps the most overused term of 2014. Scientists have been using the term for years to describe regions of cold air that rotate around the poles of the earth. Once the American media learned of the term, the public was inundated with it. Despite the overuse of it, the polar vortex is a real phenomenon. The polar jet stream, which runs across Canada and the Northern United States, keeps the cold air spinning around the North Pole. Sometimes, the jet stream kinks, causing the vortex to dip south, and bringing havoc to the winter weather.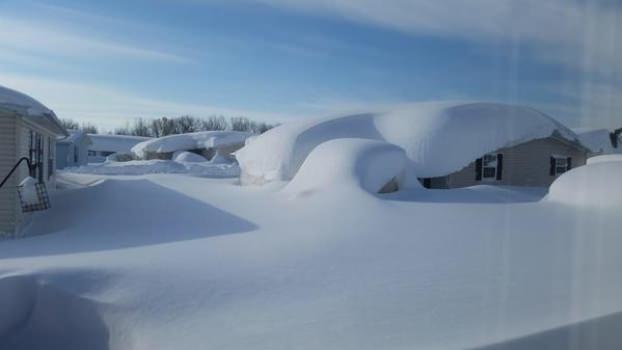 Houses covered in snow in Western New YorkNo matter what the reason is, there are still dangers looming around Buffalo. The risk of collapsing roofs is still a major problem and warmer weather brings the threat of flooding from melting snow. Emergency teams have been dispatched to the area to help aid in recovery and deal with potential dangers. With the region returning to some sense of normality, the threat of more snow is always present until Lake Erie freezes over. It is just another reminder by nature for the need to be prepared and not take the weather for granted.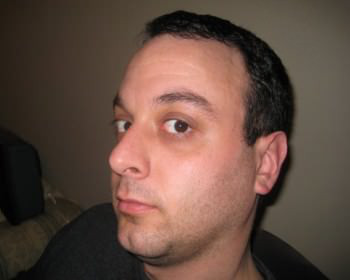 Daniel J SteigerBy Daniel J. Steiger
This email address is being protected from spambots. You need JavaScript enabled to view it.
So see further articles on the environment from Daniel, please go to http://www.dpnlive.com/index.php/news/general-news/environment
You can Tweet, Like us on Facebook, Share, Google+, Pinit, print and email from the top of this article.
Copyright © 2014, DPNLIVE – All Rights Reserved.