*K-Cups have experienced explosive growth but not all is great with the popular technology.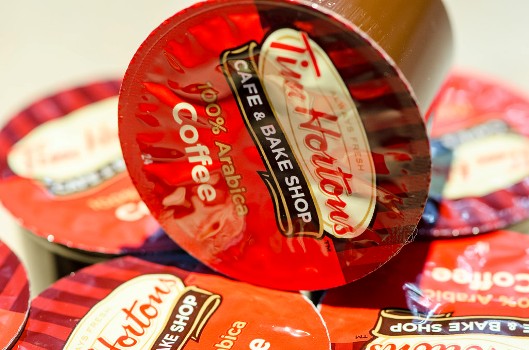 9 8 billion K-cups were sold in 2014 The Keurig brewing systems along with its single serve k-cups have revolutionized coffee making. Millions of units are sold each year and billions of pods. Everyone seems to love their k-cups, well almost everyone. Keurig co-founder and inventor John Sylvan is not a fan of the product, in fact, he wishes that he never invented them.
Coffee is one of the world's most consumed beverages. Around 2.5 billion cups of the dark and roasty drink are brewed and enjoyed every day. To many, it is an essential part of a morning routine. With its high dosage of caffeine, it can transform you from a sluggish state of lethargy to a bundle of energy ready to attack the day. K-cup technology has had an enormous impact on the coffee brewing industry by taking a fairly easy to make beverage and making almost as easy as pouring a glass of water. Last year over 9.8 billion k cups were sold. An estimated 1 in 5 adult's drink k-cup coffee every day.
John Sylvan invented the product in 1990 along with his roommate John Drangone while the two were attending Colby College. If so many people love the product they invented, why does Sylvan hate it? "I don't have one. They are kind of expensive to use" Sylvan told the Atlantic. He is also quick to point out that drip coffee is not all that difficult to make and k-cups may save you 20 seconds of your day. His main problem with the technology is the same issue that many have with the product, where are all these k-cups going?
In 2013, Green Mountain Keurig produced 8.3 billion k-cups, enough to wrap around the world 10.5 times. The disposable plastic cups are made of #7 plastic, which is made up of several different types of plastics. While the materials are excellent at preserving the freshness of the coffee, they are not recyclable in most places with the exception of a few cities in Canada. If one is lucky enough to be near one of these,, recycling the cups is no small task either. The foil lid must be completely removed and the grounds completely removed. This seems to be a lot of work for a product that is marketed for its convenience. The #7 plastic is categorized as other, which many see as a problem. Keurig has not released the exact content of the plastic cups only stating that they are BPA free which meets FDA standards and deeming them safe for distribution. Darby Hoover, a senior resource specialist at the Natural Resources Defense Council is concerned that the cups are made with polystyrene, which contains the chemical styrene, a known carcinogen.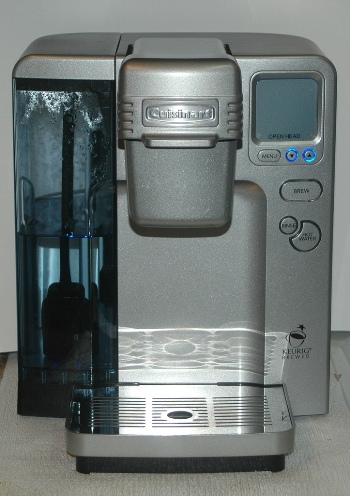 Keurig brewing systems have revolutionized the way coffee is brewed Sylvan's gripe that they are expensive to use is a legitimate one as well. The cost of using k cups is much more costly than using coffee grounds. Cost analysis shows that k-cups can add up to over $50 dollars per pound for mass produced coffee brands like Green Mountain or Folgers. A typical one pound(US) can of ground coffee from these brands costs around $10. Even the highest premium coffee beans fetch little more than $20 per pound. Quite a high markup for slightly more convenience one would say. Keurig does make a reusable filter that can be filled with grounds, but for many, that simply eliminates the ease of using a Keurig.
Keurig is aware of the monster that it has created and has stated that it plans to have all versions of its brewing systems fully recyclable by 2020. The company has also released recyclable travel pods for its Keurig 2.0 system. In order for the cups to be recycled, the cups need to be separated into their metal, plastic, and paper components.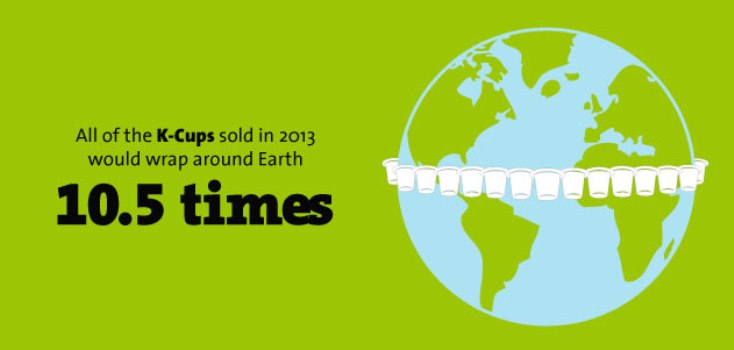 K cups are not recyclable and landfills are having trouble dealing with them Sylvan says that he feels bad that he ever invented them. Many agree and view the disposable k cups as villainous as the plastic water bottle. For millions of others, it is the greatest invention they have ever encountered. Like them or not, k cups seems to be here to stay.
*Note to readers. K-Cups is a US term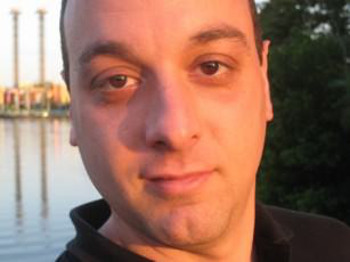 Daniel J SteigerBy Daniel J. Steiger
If you have any comments to make please contact This email address is being protected from spambots. You need JavaScript enabled to view it.
You can Tweet, Like us on Facebook, Share, Google+, Pinit, print and email from the top of this article.
Copyright © 2015, DPNLIVE – All Rights Reserved.