---
Highcon and Staples Printing Systems Division have announced a multi country distribution deal whereby Staples will market and service Highcon's Euclid dye-cutting machine in a number of European countries including Italy, Spain, Belgium, The Netherlands and Greece.
---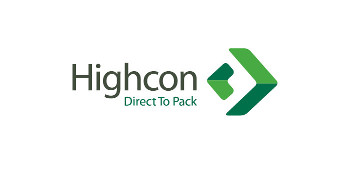 Highcon logoIn addition, Staples have purchased a Euclid machine, to be installed in their demonstration suite in Brussels in early November.
The Staples printing division are recognised in the folding carton sector with the subsidiary companies well known for their Heidelberg representation. In addition, the Staples group represents a number of high-profile companies including Kodak, 3M, HP, Adobe, Agfa and Canon.
Wouter Van Dijk, President of the Staples Printing Division in Europe commented, 'Highcon's digital strategy fits perfectly with our own and that of many of our customers. The requirement for fast turnaround and short run cartons is growing and the Euclid is a unique solution.'
The Staples subsidiary companies include Macchingraf in Italy, Tetterode in The Netherlands, Plantin in Belgium, Hartmann in Spain and BTI-Hellas in Greece.
Nigel Tracey, International Sales Director of Highcon said, 'We are impressed not only with Staples' expertise in the folding carton sector, but also their commitment to customer support. We are delighted to be working together.'
The group companies are taking orders at drupa 2012 and, in conjunction with Highcon, a number of machines will be delivered to Staples customers in Q4 2012.
Copyright © 2012, DPNLIVE – All Rights Reserved