Move made to strengthen leadership

in production colour printing.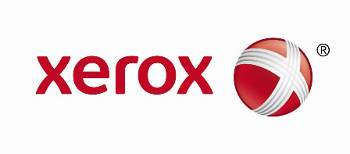 Xerox

French based Impika has been purchased by Xerox to strengthen its production colour printing portfolio. The deal will add Impika's industrial inkjet product range to Xerox's extensive mix of colour printing technology for the graphic communications marketplace.
The French company is considered a leader in the design, production and sale of production inkjet printing solutions used for industrial, commercial, security, label and package printing.
It offers a portfolio of aqueous (water-based) inkjet presses based on proprietary technology. The company's product lines include iPrint™, a range of continuous feed production printers that print at speeds up to 375 metres per minute, and iPress™, a range of graphic communications digital presses with resolutions of up to 2400 x 1200 dpi. Impika sells its products to print providers through the company's direct sales force and through a global network of channel partners, including Xerox, which has been reselling the Impika brand in Europe since 2011, and recently expanded to several developing markets.
Xerox developed and markets its own high-speed waterless inkjet presses, the Xerox CiPress™ Production Inkjet Systems, which compliments the company's existing xerographic production presses.
Market research firm I.T. Strategies has projected that the production inkjet market will grow by 21 per cent annually up to 2015. The strategy by Xerox of adding Impika technology to its product range is to enable it to go to market with what it terms as the industry's broadest range of digital presses in order to strengthen its position in digital colour production printing.
"A hallmark of Xerox's long-term success is our focus on innovation, and Impika has demonstrated an innovative approach to advanced production inkjet printing that complements Xerox's technology," said Jeff Jacobson, president of Xerox's Graphic Communications Operations. "We have established leadership in serving the graphic communication marketplace. With Impika as part of our broader set of solutions, we're bolstering our brand strength and better serving the market with digital products, solutions and resources to meet the needs of print providers so they can satisfy their clients and grow their businesses."
Paul Morgavi, president and chief executive officer, Impika added:
"We've succeeded in developing one of the industry's most formidable product lines," he said. "To continue our growth, we need to be part of a leadership organisation that has broad global distribution and service, a strong brand, and the same customer-centric culture that we champion. Xerox is a logical fit for our growing business and for our customers, who will benefit from Xerox's shared focus on innovation to advance digital colour printing."
The 55 people of Impika, led by Morgavi, will now report to Jacobson.
For more information, visit http://www.xerox.com, http://news.xerox.com

Follow us on Twitter - @DigiPrintNews
Like us on Facebook www.facebook.com/dpnlive - click the 'LIKED' button/top of page as well
Copyright © 2013, DPNLIVE – All Rights Reserved