Attendees learn breath of portfolio with

special sessions devoted to EFI Metrix solutions.
---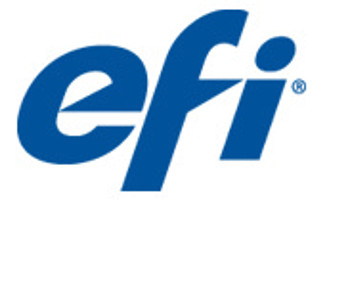 efi logoThirty EFI™ resellers from the EMEA (Europe, the Middle East and Africa) gathered in Gladbeck (Germany) on June 4, 5 and 6 to get hands-on experience with EFI productivity software. EFI said that participants were able to witness how MIS and ERP products such as Monarch, Pace, PrintSmith and Radius as well as web-to-print and digital front-end software managed the entire print-production workflow with ease. For most attendees, this was their first opportunity to get acquainted with Metrix imposition software, EFI's latest acquisition.
---
The resellers were able to examine how EFI inkjet systems powered by Fiery® software integrated seamlessly into the workflow. In addition to inkjet and Fiery, EFI also presented sessions which included cross media as well as sales and marketing training.
Miha Macur and Grega Muck of Grafik, a software reseller in Slovenia commented that they benefitted from all aspects of the conference. "Even though we've been a partner for close to a decade, we found this event very inspiring and learned about many new things," said Macur. "Almost every session offered open discussions that included new sales opportunities," added Muck. "It was a quality meeting."
Brad Cerf from Prinfo, EFI's South African reseller had a similar reaction to what was described overall as a 'well-planned conference'. "The presentations were well paced; they kept my interest throughout. I thought that it was refreshing to see EFI invest so much time and effort into their partners. To see an overview of all the EFI products over the course of three days was very unique. I really liked the integration demo from Digital StoreFront to Pace to Fiery, and then to the actual printed product. Seeing how Metrix works was particularly beneficial to me as I have not seen it before. I would absolutely attend the next conference," he said.
Special Sessions for Metrix Resellers
Metrix, acquired by EFI in 2013, developed automated print planning and imposition technology, which is now marketed as EFI Metrix under the umbrella of EFI productivity software. For EFI Metrix resellers, seeing the entire EFI workflow in action was of particular interest.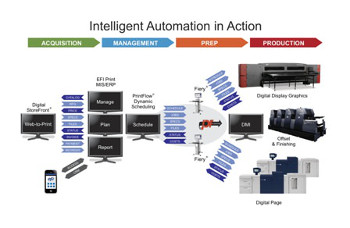 EFI Automated Workflow"This was a really interesting event. The scope of solutions was much wider than I expected and especially seeing the integrated workflow in action was impressive. We definitely have lots of food for thought!" said Bernd Renus, from Impressed, an EFI Metrix reseller in Germany.
For more information about EFI productivity software visit www.efi.com.
Follow us on Twitter - @DigiPrintNews
Like us on Facebook www.facebook.com/DPNLive - (click the 'LIKED' button/top of page as well)
Copyright © 2014, DPNLIVE – All Rights Reserved.