Newly appointed Dscoop EMEA 2016 Chairman, Julian Marsh, encourages delegates to 'Connect to Grow' for continued success and profitability.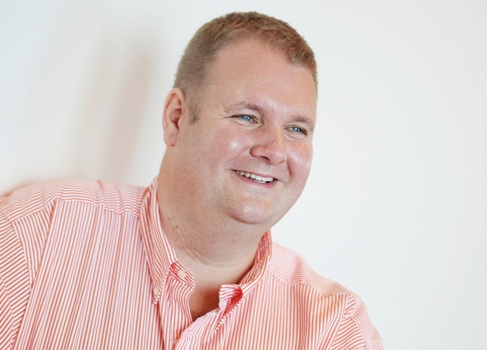 Newly appointed Dscoop EMEA Chairman Julian MarshDscoop EMEA has announced the launch of its new Open Membership scheme. Free to HP's entire install base, this new scheme is designed to provide access to all of Dscoop's online content, including forums, reports and newsletters.
Making the group even more accessible will increase the number of companies and the number of individuals able to benefit from Dscoop's online resources.
Dscoop EMEA also announced its 2016 Chairman, Julian Marsh of Harrier LLC who explained that he believes Open Membership will be a real game-changer for HP customers,
"There is a wealth of industry and technical information, business tools and community forums now available to all HP customers. At Dscoop, we see this initiative as a means to take the advantages of Dscoop membership both wider and deeper within the industry – enabling more companies to join the community, access these business-enhancing tools, and more individuals within those companies to utilise the power of the Dscoop network. As this happens, it is sure to have a significant impact on member companies' profitability, education and business growth, which is always Dscoop's ultimate aim."
Dscoop will also be introducing a Premium Subscription option. For just €299 a year, Premium members will have access to exclusive services, such as educational and conferencing material. These members will also benefit from unique offers, events and training, including a €100 discount on the upcoming Dscoop EMEA5 2016 conference.
The Dscoop EMEA conference will take place in Tel Aviv on the 5 – 8 April 2016 and the theme will be 'Connect to Grow'.
"The Dscoop conferences provide a unique opportunity for printing companies, operating in all market sectors, to come together to learn and network," said Gido van Praag, Vice President & General manager, HP Graphics Solutions Business, EMEA. "With so many like-minded business leaders together in one place, it's the ideal platform for print professionals to uncover the latest industry developments, share best practice and take inspiration from HP's cutting-edge digital print technology as well as the latest innovations from partners.

"The 2016 Solutions Showcase will be packed with inspiring HP Indigo, Latex and Pagewide printing technologies, as well as partner workflow, finishing and substrate innovations. In total, the Showcase will cover approx. 36,000m2 – nine times the square footage attendees saw in 2015," continued Gido. "Just under two months before one of the industry's most pivotal events, drupa, this increased space, dedicated to technology innovations, will enable HP and partners to share our very latest solutions. As such, the Dscoop community will be one of the first to see what will be presented at drupa."
The Dscoop EMEA5 conference is not the only event on the agenda for this very active organisation, as Dscoop is committed to bringing member benefits to everyone on a local level as well. It will therefore be present at and holding various events across Europe, the Middle East and Africa. The next such event will be on the 28 January in Germany. To register for this event or to pre-register for the Dscoop EMEA5 Conference, please visit www.dscoopemea.org.
For a flavour of what to expect at Dscoop EMEA5, Dscoop has also produced a teaser video, now live on YouTube. see below.
For more information and to sign-up for an Open or Premium Dscoop Membership, please click here.
You can Tweet, Like us on Facebook, Share, Google+, Pinit, print and email from the top of this article.