Press Release from Ricoh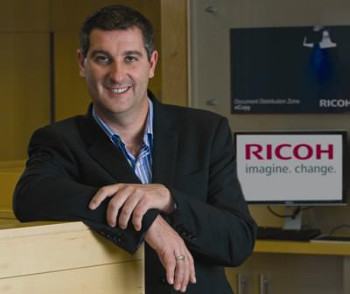 Chas Moloney director Ricoh UK and Ireland
Ricoh has confirmed its title sponsorship of the Ricoh Women's British Open for the 6th year. The Championship, hosted at the Royal Liverpool Golf Club 13-16 September 2012, will see professional golfers make their mark on the global stage, following a historical year of sport in the UK in 2012. Ricoh will continue to support the tournament organisers with a range of document services in their preparation for, and running of, the event. As in previous years, Ricoh will minimise the environmental impacts of processing documents through its Sustainability Optimisation Programme. It will then offset any remaining, unavoidable carbon emissions from document management, as well as those generated from the travel of Ricoh guests to the Open.
Last year Ricoh neutralised 56 tonnes of unavoidable carbon emissions in this way, with carbon credits generated by clean energy projects in which Ricoh has invested.
To further align with the launch of its tagline imagine.change. this year, Ricoh is also enhancing its exclusive annual Connected Business Forum hosted at the Open with a round table debate that will increase collaboration amongst its clients. Attendees include C-level executives from leading organisations around the world. Together they will debate future business challenges, the impacts of technology and how to best optimise their business document processes.
Chas Moloney, director, Ricoh UK and Ireland says, "The Ricoh Women's British Open is one of the best global tournaments in the golfing calendar. Each year we are impressed and inspired by the way the players continually work with their support teams to review and improve their techniques. It affirms our reasons for sponsoring the tournament as this is how we work with our clients. We are focused upon collaborating with businesses worldwide to collectively determine the best ideas to optimise their business critical document processes and ensure they are operating more efficiently."
The Ricoh Women's British Open is also an ideal platform for Ricoh to apply its strong environmental values. In addition to its sustainable document management behind the scenes, Ricoh will provide a series of activities for both players and spectators to reduce their carbon footprints. All are invited to take part in the 'Green Initiative For Tomorrow' (GIFT) and to pledge their commitment to reducing their own environmental impact. For every ten people who pledge - either online or at the Spectator Village at the Royal Liverpool Golf Club - Ricoh and the Ricoh Women's British Open will plant one tree in Africa.
To find out more about Ricoh's sustainable approach at the Ricoh Women's British Open watch this video, or for more information about Ricoh's sponsorship activities visit http://www.ricoh.ie/about-ricoh/brand-sponsorship/sponsorship/sports/ind