Company strengthens traceability of product offering with unique Myrmex supplier platform.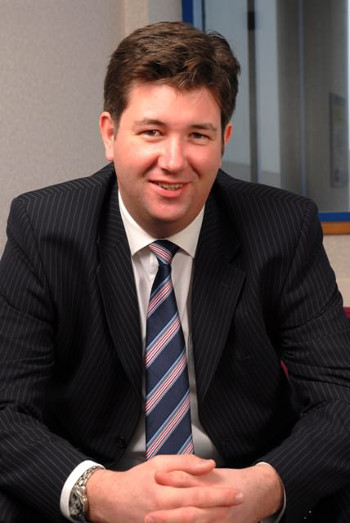 Matthew Botfield Environment Manager at Antalis UKAntalis, a leading European distributor of paper, packaging solutions and visual communications products, has confirmed that it continues to prove its commitment to setting the standard in social and environmental responsibility with its Myrmex supplier platform. The aim of the platform is to strengthen traceability of the entire Antalis supply chain by gathering together extensive information on suppliers' regulatory conformity and adherence with new FSC® and PEFC standards, as well as the new European Timber regulation. This enables Antalis to clearly evaluate the potential risks linked to certain supplier's sources and take measures to mitigate them if necessary.
---
The Myrmex platform is accompanied by a Sustainable Woodpulp and Paper Sourcing policy which details Antalis' efforts to ensure it uses timber from legal, sustainable and well-managed sources, and supports initiatives and forestry management schemes that promote this. The company said that the platform and policy are an integral part of the Antalis Green Connection Initiative under which the Group aims to collaborate closely with its suppliers, customers and other stakeholders in the paper industry to develop products and solutions that promote environmental excellence.
Myrmex: harmonised supply chain data in a single framework. By collecting and centralising comprehensive information on supply chain traceability, Antalis is not only in a position to provide its customers with robust CSR credentials; it also facilitates strong, transparent relationships with suppliers. They in turn benefit from the platform by having the opportunity to gather together information that is often scattered across their organisation. Antalis is the only paper merchant to have implemented such a complete socio-environmental data collection and tracking platform.
In addition to general business and contact information, suppliers are asked to complete a questionnaire providing exhaustive information on:
Global CSR information: CSR reports, collective agreements, implementation of environmental standards, business ethics measures, work security and equal opportunities.
Product regulatory conformity: compliance with the EU Timber Regulations (tree species used in paper manufacturing and country of origin), EU REACH directives, FSC® and PEFC standards, food contact regulation and waste directives, as well as environmental product characteristics such as the percentage of recycled fibres used - certifications attesting to compliance must be provided.
Production site data: ISO certifications permit expiration date, on-site accident rates which again, all referenced certifications must be provided.
The information gathered is then verified for coherence and a risk analysis committee evaluates the potential risks linked to each supplier per product. If a major risk has been identified, a number of courses of action are possible: Antalis can ask for additional information, request that the supplier change the species/countries it sources materials from or decide to no longer work with the supplier.
"We have an obligation to ensure that our commercial development takes into account key economic, social and environmental concerns", states Matthew Botfield, Environmental Manager at Antalis UK. "The Myrmex platform enables us to provide our customers with robust guarantees regarding the environmental performance of our offering. This performance is reflected in our new product environmental classification system, the Green Star System¹, which ranks each product accordingly to its level of eco-responsibility and allows users to make informed choices."
For more information, visit www.antalis.co.uk
Follow us on Twitter - @DigiPrintNews
Like us on Facebook www.facebook.com/DPNLive - (click the 'LIKED' button/top of page as well)