Designed to help customers easily identify eco-responsible papers.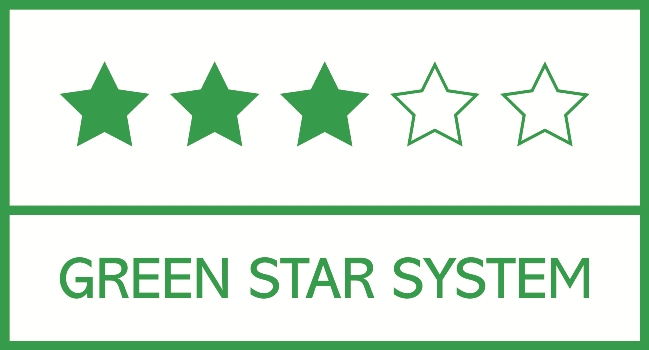 Antalis Green Star System
Antalis UK has launched an easy to understand environmental classification system to help customers quickly identify eco-responsible papers. The Antalis Green Star System (GSS) is based on the universally-recognised star ranking reference to indicate levels of eco-responsibility and incorporates fundamental information on the origin of the fibre and the manufacturing process. This new simple star-based system attributes a number of green stars, from zero to five, to each paper product according to its environmental credentials, allowing customers to make informed, responsible choices.
Commenting on the launch of Antalis' new Green Star System, Matthew Botfield, Environment Manager at Antalis UK says, "Paper sourcing and usage is an integral part of a comprehensive Corporate and Social Responsibility (CSR) strategy. But choosing the right paper and navigating your way around all the different environmental credentials can be a minefield. However, even those unfamiliar with the growing number of ecological certifications, can easily understand our new simple green star-based system and identify the most environmentally-friendly products to suit their specific requirements."
While the GSS is designed to be accessible to everyone and simplify the intelligent choice of products with a lower environmental impact, its definition is based on exhaustive information and stringent requirements regarding the origin of the wood fibres and the paper manufacturing process.
Origin of the fibre: For a product to be eco-responsible the wood fibres must either be FSC®/PEFC™ certified or at least 50% recycled from post-consumer waste with the remaining in line with FSC® or PEFC™ standards.
Manufacturing process: For a product to be defined as eco-responsible, the mills that produce the paper must carry either ISO 14001 certification (based on a framework for the development of an environmental management system – EMS - and the supporting audit programme) or the EU Ecolabel (lifecycle based approach). (See the full GSS graph at the end of the release).
The development and launch of the new Green Star System is the first in a series of environmentally-focussed activities to be undertaken as part of the Group-wide Antalis Green Connection Initiative. These will include educational guides, brochures and documentation, a 'Did You Know?' myths and facts video and the Antalis Environmental Calculator, which calculates how you can reduce your environmental impact by using different recycled papers.
"Companies often still have an either/or attitude to paper and digital communications but these media are complementary," continued Matthew. "The right combination of both can strengthen the impact of a company's messages and image, particularly when paper is sourced and used in an eco-responsible manner. We want to make taking that step as easy as possible for our customers which is why the Antalis Group has taken the lead in developing the Green Star System."

"Furthermore, by implementing a responsible paper sourcing and usage policy focused on recycled paper or paper produced from sustainable virgin fibre, enterprises can demonstrate their commitment to conducting business responsibly and encouraging the development of sustainable forestry."
The Antalis Green Connection initiative is completely aligned with its parent company Sequana's global CSR strategy, which has three key objectives:
Ensure responsible sourcing of the products Antalis sells;
Ensure Antalis commits to environmental excellence in its everyday business;
Support Antalis customers in their commitment to green paper and printing.
For further information on the Antalis Green Connection and Green Star System, visit: http://www.antalis.co.uk/business/home/environment/green-connection--antalis-uk/the-antalis-green-star-system--a.html
Courtesy of AD Communications
You can Tweet, Like us on Facebook, Share, Google+, Pinit, print and email from the top of this article.