Now billed as the most comprehensive choice of self-adhesive materials available.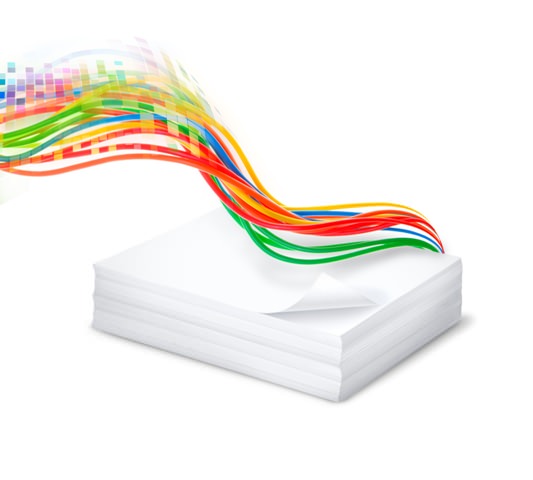 UPM Digital Self Adhesive Sheets RaflatacAntalis UK has announced that its customers can now benefit from an extended portfolio of products in the UPM Raflatac range of self-adhesive materials. The upgraded portfolio of the high quality self-adhesive family of products includes the introduction of a new multipurpose SRA3 range, designed for both dry and liquid toner printing. In addition, it confirmed that for printing short runs, the products are now available in 100 sheet boxes, providing convenience and a cost-effective solution to capital outlay.
Antalis highlighted the fact that the entire range of products in the UPM Raflatac range is fully optimised for high speed dry and liquid toner laser printers, covering all quality requirements including feeding, lay-flatness and printability, to achieve the best printed result.
The UPM Raflatac brand includes a comprehensive range of uncoated, opaque block-out, semi and full gloss papers and filmic grades with permanent and removable adhesives. Each grade has been designed to offer properties suitable for specific applications ranging from address and ID Labelling requiring high definition for scanning barcodes, high quality label grades for brand labelling and more durable synthetic products for industrial and retail labelling applications.
The coated papers in the range have FSC4 accreditation and UPM Raflatac's Biofore policy maintains an active programme of sustainability over its global manufacturing of materials.
Danny Kahan, Product Manager, Labelling & Synthetic Products at Antalis UK commented, "As exclusive stockists of UPM Raflatac, this latest enhancement to the range gives us an exciting opportunity to further expand our existing portfolio of self-adhesive sheet grades. Our customers can have peace of mind that they can choose from one of the most comprehensive ranges of products and grades to suit almost any application, from quality focused and environmentally responsible suppliers."
To find out more information about the UPM Raflatac range, obtain a swatch or samples, please contact Antalis on 0044 (0) 870 607 9014 or visit www.antalis.co.uk
You can Tweet, Like us on Facebook, Share, Google+, Pinit, print and email from the top of this article.
Copyright © 2014, DPNLIVE – All Rights Reserved.