Parkside invests in state-of-the-art new product development and laboratory suite.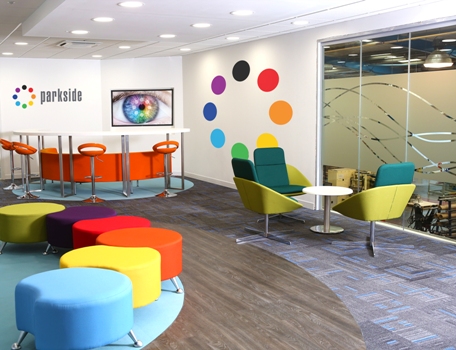 Creative suiteUK and Asia based specialty-packaging supplier Parkside has continued its strategy of developing a portfolio of strong technical innovation skills and technology with the investment in a state of the art New Product Development Suite and laboratory facility, at the companies Normanton, West Yorkshire headquarters.
Parkside is fast becoming a leading edge designer of flexible packaging solutions and is now diversifying from the heart of its business. Probably best known for its tobacco packaging capabilities in the past, the company is now moving to a clear position as a speciality-packaging provider for the broader FMCG marketplace.
To drive the repositioning, Parkside has invested in the new facilities to allow customers and partners to visit the company as a way to collaborate on new pack and product launch concepts, with their aptly named 'Advanced Packaging Expert' (APEX) Innovation team. It is a contemporary creative space, with the latest white board, video and projection capability to aid the flow of ideas.
However, Parkside emphasised that the real thinking behind the investment is to allow the ideation process to come to life in the same environment. Investment in a fully equipped laboratory with in-house reprographics support, pack testing, prototyping and digital printing capability, enables the APEX team to move from concept to sample, while customers are still on site.
Steve McCormick, Parkside NPD Director, said:
"The APEX innovation team manages projects from concept to consumer, delivering fresh thinking innovation and development with speed to market front of mind. This new facility is incredibly important to us being able to demonstrate our capabilities with our customers and those brands that have visited us already have been very impressed with the approach that we've taken."
For further information, please visit www.parksideflex.com
You can Tweet, Like us on Facebook, Share, Google+, Pinit, print and email from the top of this article.
Copyright © 2014, DPNLIVE – All Rights Reserved.