Mutoh's two new models : ValueJet 2638X (102") and ValueJet 1324X (54")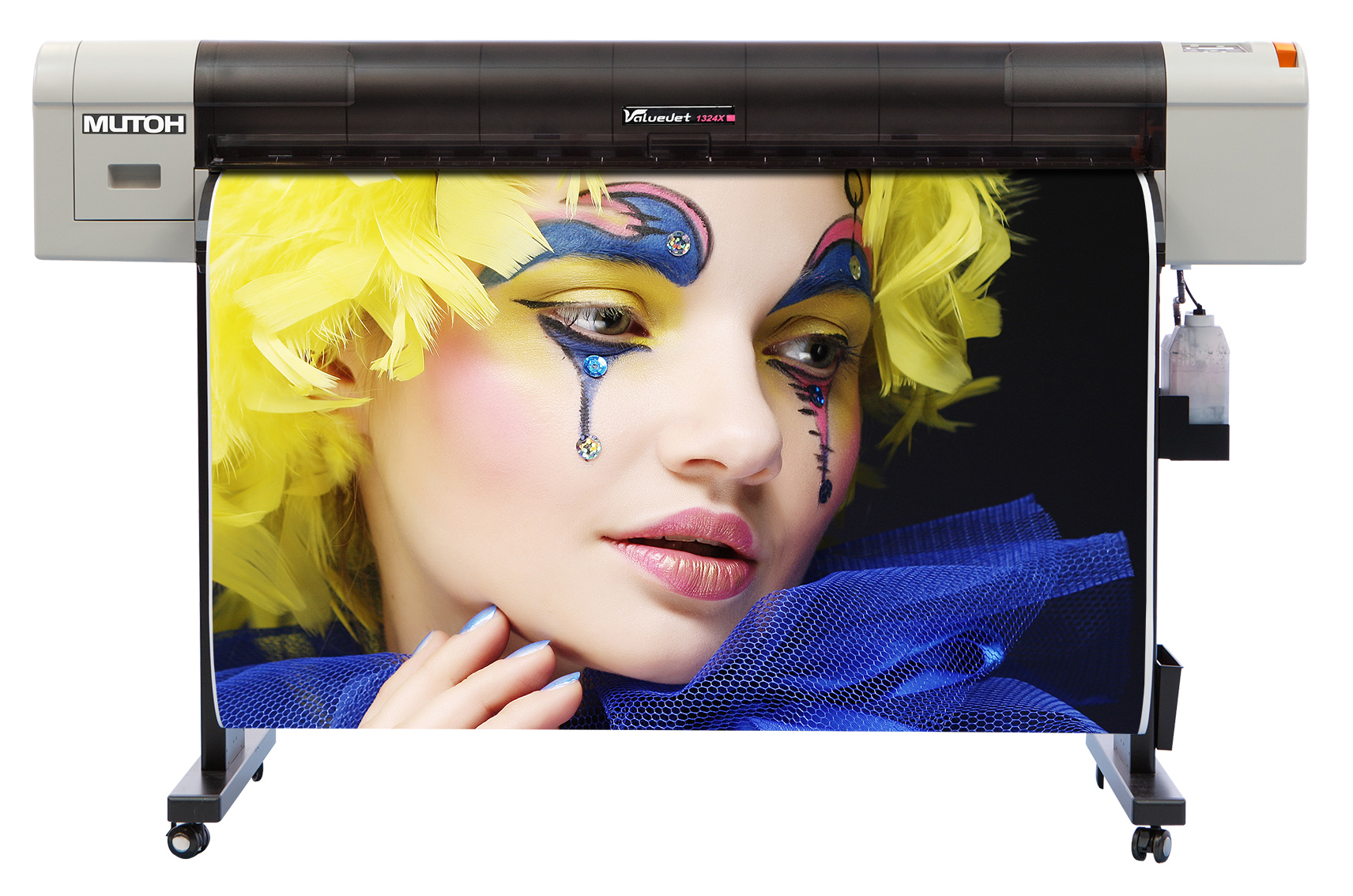 Mutoh ValueJet 1324XBelgium based Mutoh has announced that it is now delivering the new single head 54" (1.37 m) wide ValueJet 1324X and the dual head 102" (2.6 m) wide ValueJet 2638X wide format printers which are designed and manufactured in Japan.  These machines are successor models for the VJ-1324 and VJ-2638 Sign & Display printers.  They are an addition to Mutoh's existing 64" (1.62 m) wide ValueJet 1624X single head and ValueJet 1638X dual head models.
The two new printers incorporate high performance micro piezo head technology.  The ValueJet 2638X incorporates two print heads mounted in a staggered configuration, whereas the VJ-1324X includes a single print head.  The print head is capable of producing ink droplets as small as 3.5 up to 35.2 picolitres.  Each variable drop print head has 8 channels with 180 nozzles per channel comprising 4 colour section ready to produce top print quality at high output speeds.
The target market for these printers is long term outdoor and indoor sign & display applications such as posters, banners, backlit signage, wall coverings, point of sale displays, fine art reproductions, vehicle graphics, stickers and much more.

Mutoh ValueJet 2638XThe inks well suited for the production of certified indoor deco prints because Mutoh recently obtained a pan European Indoor Air Comfort Certificate.
The ValueJet 2638X is suited to high volumes because it is equipped with a heavy-duty motorised unwinder / winder 100 system for media rolls up to 100 kg.  Whereas a newly designed torque-controlled motorised 30 kg take up system is available for the VJ-1324X.
Integrating Mutoh's industry-leading Intelligent Interweaving (i²) & new revolutionary DropMaster print technology, new printer cosmetics and professional RIP software, the VJ-1324X & VJ-2638X deliver unmatched print quality and the highest level of print automation on the sign & display market.  Both printers can be loaded with Mutoh Eco Ultra or Universal Mild Solvent inks to deliver sellable production speeds at 720x720 dpi up to 16.4 m²/h (VJ-1324X) and 39.0 m²/h (VJ-2638X), no matter whether you are printing on vinyl or banner.