HP Indigo 20000 Digital Press enables company to connect brands and retailers with customers in new ways.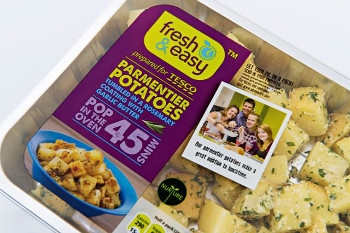 Ultimate Packaging is an approved supplier to all of the UK's food retailers and many major brands Ultimate Packaging, a leading producer of printed flexible packaging for the food industry, has found that it is enabling brands and retailers to connect with consumers in new ways with the installation of an HP Indigo 20000 Digital Press.
The company has 300 employees, an annual turnover approaching £50 million and an end-to-end capability for the design and production of high quality flexible packaging. This capability has allowed Ultimate Packaging to become an approved supplier to all of the UK's food retailers and many major brands. It manufactures between 60-70 million metres of food packaging every month from its traditional flexo-print business as well as its expanding digital business.
Chris Tonge, Sales and Marketing Director, Ultimate Packaging believes that packaging is the only interruptive media left, and global brands are starting to recognise that digital print allows them to connect with their customers like never before. "Going digital has allowed us to engage with global brands on personalisation and customisation projects on flexible packaging, opening up both existing and new markets, and giving us a unique position in the UK, Europe and beyond," he explained." The HP Indigo 20000 means we can talk to brand owners about strategic marketing campaigns rather than continually discussing price and production."
Ultimate Packaging installed an HP Indigo WS6600 Digital Press about three years ago to prepare for the wider HP Indigo 20000. A 30-inch wide roll-to-roll printer, Ultimate Packaging added that the HP Indigo 20000 Digital Press has transformed the company's capability to digitally produce flexible packaging jobs on-demand with no make-ready and minimum waste. This has allowed the company to meet growing requirements for shorter run lengths, shorter lead time and higher print quality while incorporating customised, personalised variable data printing.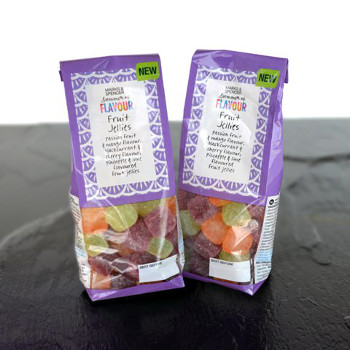 Ultimate PackagingThe HP Indigo 20000 can handle substrates from 12-100 microns, which allows Ultimate Packaging to digitally print a full range of food-approved packaging, which has resulted in a much wider portfolio of new products.
"As customers worldwide adopt the HP Indigo 20000 and other HP solutions, we continue to drive the analogue to digital conversion of labels and packaging printing," commented Julia Cole, UK & Ireland Marketing Manager, HP Indigo. "The volume of labels printed on HP Indigo digital presses is growing at a rate of 30 per cent year over year in a market that averages just 5 per cent yearly growth."
More information is available at www.youtube.com/hpgraphicarts and www.facebook.com/HPdesigners or follow HP on www.twitter.com/hpgraphicarts.
You can Tweet, Like us on Facebook, Share, Google+, Pinit, print and email from the top of this article.
Copyright © 2014, DPNLIVE – All Rights Reserved.