Your Print Specialists appointed learning partner for pioneering school.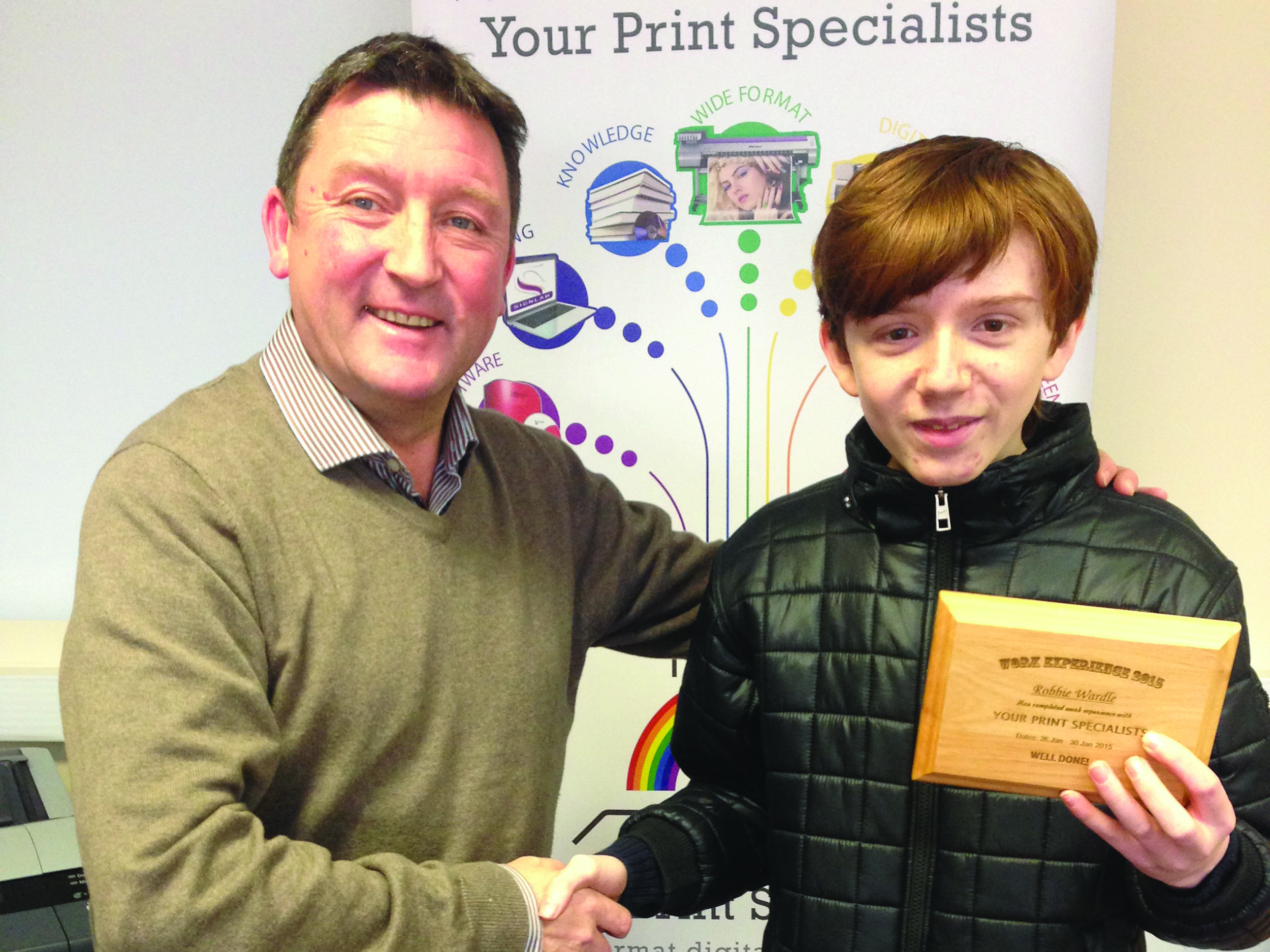 YPS's Managing Director, Garry Brown spends time with a work-experience student from Studio West.It's been confirmed that UK based Your Print Specialists (YPS) has been appointed as a learning partner at Studio West Newcastle. The announcement was made after it installed a laser-engraver and wide-format inkjet printer into the 'project-based learning' school. Studio West is a brand new school, which had its first intake of students in September 2014. It is recruiting a number of businesses to provide work placement opportunities and real life projects across a variety of market sectors, with YPS set to mentor and give the youngsters insight into the wide-format printing industry.
Located in Tyne-and-Wear, YPS has been delivering hardware, software, support and advice to screen printers, lithographers and digital print providers for many years and is highly regarded for its knowledge of the industry, as managing director, Garry Brown explains; "We've got a vast amount of knowledge within our team at YPS and we felt it would be worthwhile to work with a local educational institution and pass some of this on to young people to try to do our bit to preserve the future of print. We feel the pioneering curriculum at Studio West is a wonderful way to teach students practical skills as well as academic subjects and we're really excited about having the opportunity to be involved."
Brown went on to outline how YPS came to be involved with the ground-breaking school; "We've just commissioned a Mimaki CJV30-130 digital inkjet printer into Studio West for student use. In addition to providing a printing setup, we have also installed an Epilog Laser Helix 18" x 24" engraver, which facilitates engraving of wood, plastics, acrylics and stone as well as many other substrates. Kit like this will really give the students a hands-on opportunity and allow them to explore concepts from design through to manufacturing."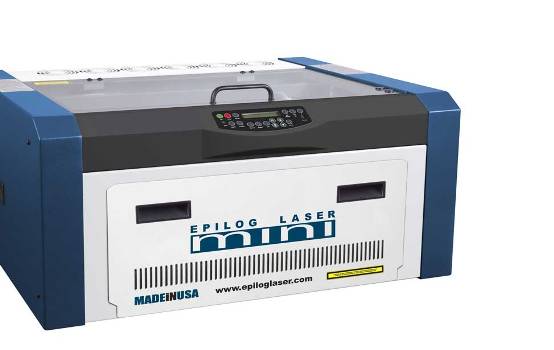 YPS installed an Epilog Laser Helix into Studio West Newcastle Studio West is more like a workplace than a school and drew its inspiration from High Tech High in California. The aim is to build confidence, team-working and communication skills for the 13 to 19 year olds by combining subjects together into project-based learning and implementing new teaching methods. Working closely with external businesses is crucial to the success of the projects, as principal designate, Val Wigham explained; "Having businesses partnering with Studio West ensures the students are working on relevant, real-life projects that will equip them with the skills and knowledge they need to move onto an apprenticeship, employment or university. By working with businesses from a wide selection of industries we can match students to the projects appropriate for their required learning experience and strengths."
For more information about products and services at Your Print Specialists visit www.yourprintspecialists.co.uk or telephone 0044 (0) 191 2566889. For information about Studio West Newcastle visit www.studiowestnewcastle.com or telephone 0044 (0) 191 481 3710.
You can Tweet, Like us on Facebook, Share, Google+, Pinit, print and email from the top of this article.
Copyright © 2015, DPNLIVE – All Rights Reserved.