Soyang Europe to show expanded range of wide-format media at Sign & Digital UK 2015.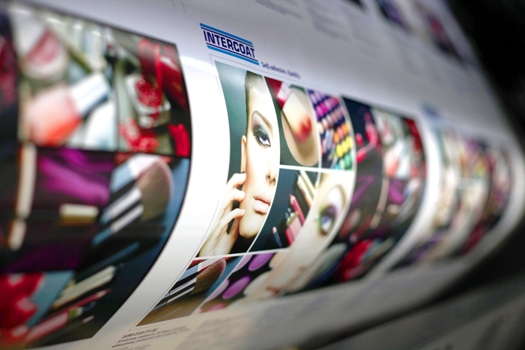 Soyang Europe is the UK distributor for the Intercoat media range Soyang Europe has confirmed that it is returning to Sign & Digital UK 2015 in March with an impressively expanded range of wide-format media for Sign and Graphics professionals.
Mark Mashiter, Managing Director of Soyang Europe explained; "Historically, Soyang has been acknowledged as a provider of one of the widest and most versatile ranges of wide format media in the UK. Whilst the recent success of our new grand format products has been hugely exciting and opened up all sorts of new opportunities for the business, we are committed to continuing support of our core markets with an ever-expanding range and exciting new developments to our media portfolio, which we'll be showcasing at this years' Sign & Digital UK"
In the industry, SOYANG Europe are rapidly gaining a reputation for sourcing impressive new products from the most innovative manufacturers in Europe, the United States and the Far East, as Mashiter added; "The wide-format media market has expanded hugely, and with that comes a demand for higher quality products that meet the ever more challenging performance demands of customers. At Soyang Europe we're really fortunate to have a variety of specialist media partners that have the capability to deliver on all fronts. Our closeness to the end user, and a real understanding of customer needs and expectations also means we're uniquely placed to bring ideas and product development into play, enabling us to have a very strong influence on the technical development of the new Soyang production facility in China, providing the capability to bring great value products to market with European quality standards."
Soyang Europe will be showcasing a wide range of different media at the show, including its highly regarded 'own brand' range of SoFlex banner materials, SoStick One-way vision media, the SoFlat banner material for frontlit, backlit and blockout applications, as well as the much expanded range of SoMagic wallcoverings.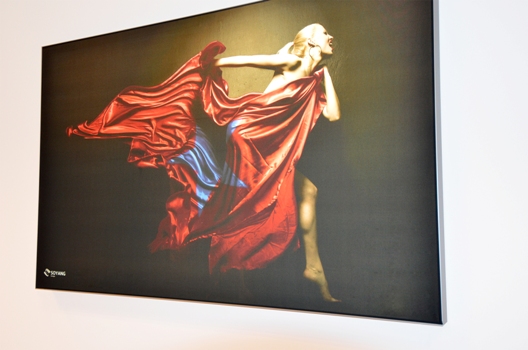 Aurich Textilien's Impact Prime, supplied by Soyang Europe, has become the backlit material of choice Also featuring heavily at the show, will be Intercoat, a premium quality, German manufactured self-adhesive vinyl, perfect said the company for a huge range of applications from stickers to product labelling, to signs, badges, window and vehicle graphics. Printable with any latex, eco-solvent, solvent or UV curable wide format printer, Intercoat also has great eco-credentials thanks to the lack of solvents used in any part of the production process and water-based adhesives.
Soyang Europe's more widely recognised product range will also complemented at the show by AlumiGraphics; a versatile, 100 per cent recyclable, wide-format media made from pliable aluminium foil with a white finish that accepts a wide range of solvent, eco-solvent, latex and UV inks. This media is durable, easy to use, printable direct to the surface with no over lamination required, moulds naturally, without heat, and can be applied to virtually any rough or smooth textured surface, offering interesting and profitable new opportunities for printers and marketers.
Mashiter concluded; "About a year ago we adopted a new strapline as part of our corporate branding review; Every Surface Covered really does define our market aims and objectives. With the sheer diversity and quality of our product range we have media that will meet just about every application requirement you could imagine, on pretty much any surface. Our customers also have the reassurance of knowing that all our products are available on a nationwide, next working day delivery from our 70,000sq ft UK warehouse"
http://soyang.co.uk/
You can Tweet, Like us on Facebook, Share, Google+, Pinit, print and email from the top of this article.
Copyright © 2015, DPNLIVE – All Rights Reserved.