Océ Arizona technology cements its role in the rapid expansion of ARC-UK.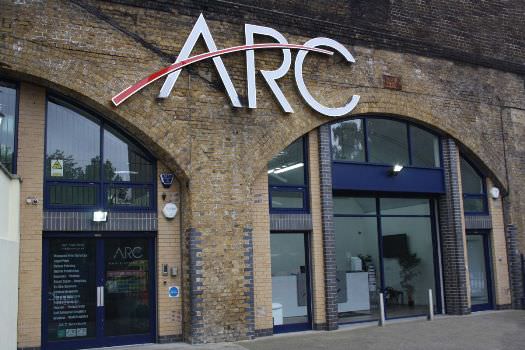 ARC London OfficeARC-UK, the UK arm of the world's biggest reprographics company, has invested further in Océ Arizona technology from Canon with the purchase of an Océ Arizona 460 GT. The company intends to quadruple turnover in the next two years and the latest installation has been made to drive growth in the retail sector specifically.
It's part of a £2 million investment in the UK business following continued growth in its large format colour business which has become very well established over the last six years.
"This is the second Arizona we have installed in the last 18 months, joining an Arizona 480 XT to increase our production capacity as we continue to win new business and diversify our offering in retail," said John Snell, Managing Director, ARC-UK. "Our escalation plans in the UK have already seen us increase headcount from 26 to 100 in an 18 month period, as well as expand into new 14,000ft2 premises in central London.
"The capabilities of Arizona technology are, in my mind, unsurpassed, particularly in the production of high quality display graphics where customers are increasingly requesting decorative elements such as white ink and varnishing. Also having the roll-feed option on both machines enhances their capability and enables us to be more versatile with medias for our clients," added Snell.
ARC-UK has grown from a £3 million business in early 2013 to a £10 million operation today through both acquisition and organic growth. The company anticipates a similar increase again over the next two years.
"Previously, ARC has been well recognised internationally for producing monochrome technical documents for the AEC, financial and legal sectors, but now is the time to really show what we can do with colour," continued Snell. "Established clients in the retail sector like to see new suppliers coming into the market with fresh ideas and that is what we are doing. A recent project saw our installation teams erecting a 23 x 10m wall, printed on an Arizona, overnight at the Bullring shopping centre in Birmingham; quite an eye catcher!"
"We did look at other machines for our display graphics work; however, I have been a fan of Arizona technology since I took delivery of my first one more than five years ago. It's no surprise that I opted for the technology that has never let me down to date, hence why we are already considering further investments in Arizona technology in 2015," he said .
The Océ Arizona 460 GT produces near-photographic image quality on both rigid and flexible media up to 1.25m x 2.5m. With six independent ink channels and Océ VariaDot imaging technology, it offers varnish capabilities with spot and flood gloss effects and white ink to print on coloured media at up to 32.8m2/h.
"As well as robust and reliable equipment, Canon is also able to offer unrivalled service and support," said Snell. "During a period of rapid business growth this is something we need to rely on and thankfully we have a technology partner in Canon that we know is always on hand."
Duncan Smith, Wide Format Printing Group Director, Canon UK, said: "ARC-UK ran one of the busiest Arizonas in the country, so it's great to see that when an increase in capacity was needed they again turned to Canon for a solution. The growth this company has seen is astounding and it's great to be part of that success story."
http://www.e-arc.co.uk/
For further information about Canon UK please visit http://www.canon.co.uk/
You can Tweet, Like us on Facebook, Share, Google+, Pinit, print and email from the top of this article.
Copyright © 2014, DPNLIVE – All Rights Reserved.