New technology to double personalised direct Mail output.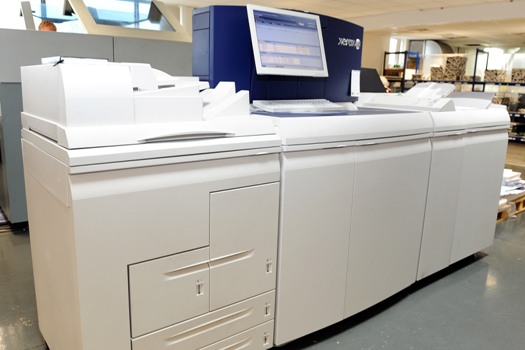 Xerox Nuvera® 144 EAUK based Print and direct mail specialist, Assembly Direct Mail (ADM), has invested in a Xerox Colour C75 Press and two Xerox Nuvera® 144 EA Series Production Systems. This has been undertaken as part of an ongoing investment programme in new digital print production technology.
Over the past year ADM has undergone a complete hardware upgrade, growing its business significantly and with Xerox equipment exclusively. The company, which produces mail shots in large volumes down to short-run bespoke direct mail for a range of sectors, expects that the equipment refresh will result in a 50 per cent increase in the number of personalised letters it is able to produce.
"Following an evaluation of the equipment available in the market, Xerox was our first choice yet again," said Paul Hines, production manager at ADM. "With Xerox equipment already in place, we knew this was a trusted solution that could be integrated seamlessly with existing technology. The additional capacity it enables will help us to produce an output in excess of a million personalised items a week."
The new Xerox print production technology will be installed alongside the addition of a new camera matching system for the firm's enclosing lines.
"Assembly Direct Mail has seen impressive success in recent years, now providing one of the largest hand fulfilment floors in the South East of England. This latest investment will ensure the firm has the technology it needs to continue its successful growth over the coming years, providing its customers with the highest quality products, while increasing its capacity and efficiency," added Mike Holyoake, general manager, Graphic Communications Operations, Xerox U.K.
The Xerox® Colour C75 Press can run up to 76 pages per minute on uncoated stocks and up to 51 ppm on coated. Printing at 144 images per minute, the Xerox Nuvera 144 EA Production System uses Xerox EA toner to produce fine lines with maximum detailing and a smooth, offset-like matt finish.
http://www.xerox.co.uk/
You can Tweet, Like us on Facebook, Share, Google+, Pinit, print and email from the top of this article.
Copyright © 2015, DPNLIVE – All Rights Reserved.