Mimaki JFX200 Three Year Warranty to return for limited time.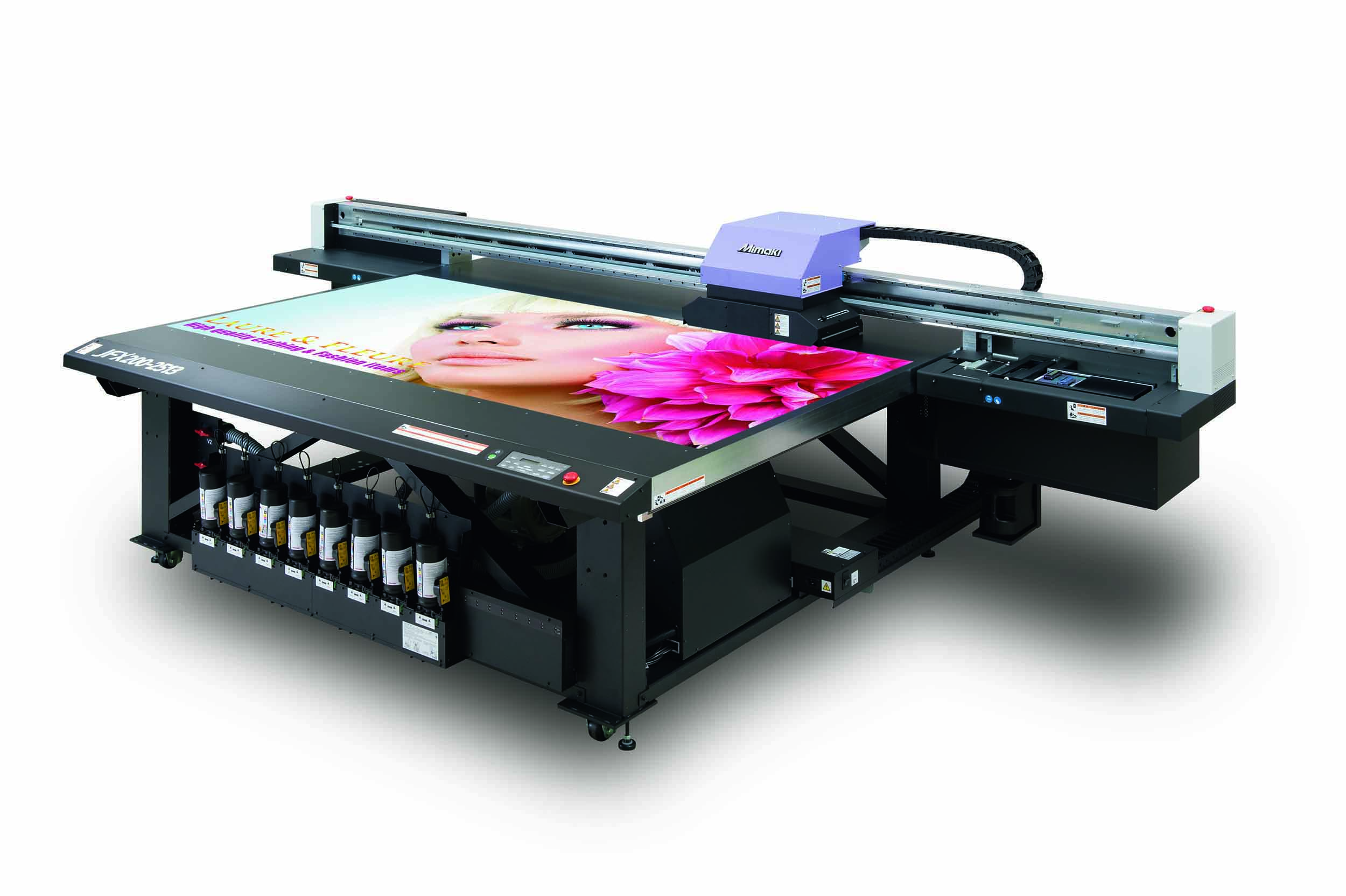 Mimaki_JFX200
UK and Irish distributor, Hybrid Services' has confirmed that due to the success of the company's previous three year warranty on its Mimaki JFX200 flatbed LED UV printer, it is now reintroducing the offer for the remainder of this summer.
National Sales Manager – Industrial Products at Hybrid; Stuart Cole, confirmed the company's rationale behind the reprise. "Businesses that invested in the JFX200 during the original promotion cited the three year warranty as a major deal maker so we're delighted to be able to offer this unbeatable promotion again – but only until the end of September 2015."
Allaying any concerns that customers who invested in the printer in the interim period may have had, Cole stated the offer has been extended to them as well. "We're good to our word," he said, "so all Mimaki JFX200 customers who bought the printer with the two year warranty – which in itself is twice as long as the industry standard – will be automatically upgraded to three years fully comprehensive backup."
Since its launch in 2014, Hybrid maintains the Mimaki JFX200 has rapidly become the de facto flatbed UV printer at its price point, offering a combination of speed, high quality and low running costs that has proved extremely popular with the UK and Irish markets. "A number of factors have contributed to the success of the JFX200," stated Cole. "Its strong green credentials, ability to work with a huge range of substrates and at only £59,995 + VAT; a performance to price ratio that makes perfect business sense has led to incredible take up over the past year. We're keen to ensure as many companies as possible have access to the machine with the extended warranty."
Available through Hybrid's network of authorised resellers, the JFX200-2513 sits within Mimaki's industrial products line-up of LED UV curing flatbed and roll-to-roll printers. With a 2.5m x 1.3m bed which is ideally suited to the prevalent UK flat sheet size of 2,440 x 1,220mm, the JFX can be commissioned with a variety of Mimaki's LED UV inks that include white and clear varnish for ultimate creativity. Sporting print speeds up to 25m2/hour and supplied with powerful RIP software, the machine's vacuum bed is capable of taking sheets up to 50mm thick and printing ultra-fine detail thanks to its 1,200dpi variable dot resolution and MAPS ink laydown optimisation print mode.
The three year warranty offer runs until 30th September 2015 with full terms and conditions available via Hybrid's website – www.hybridservices.co.uk
You can Tweet, Like us on Facebook, Share, Google+, Pinit, print and email from the top of this article.