Company celebrates 10 years of continuous growth.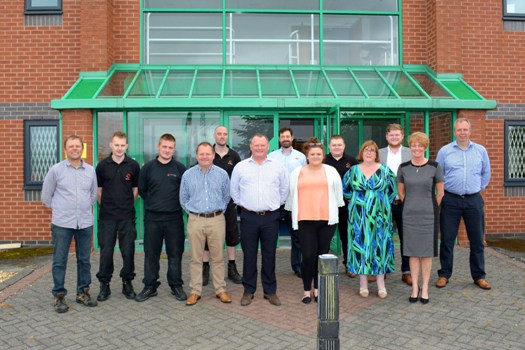 The Soyang Europe team at its Lancashire headquarters
Soyang Europe is celebrating 10 years in the digital print media industry, following its founding in July 2005. The company announced that there has been tremendous growth over the last decade, with innovative new products, staff expansion and new premises, which looks set to continue with new additions to its flourishing product portfolio anticipated.
Established by Managing Director, Mark Mashiter and two other founder directors, Soyang Europe's original team of four UK staff initially worked out of industrial premises in Oldham, as Mashiter explained; "Our first three containers of material were paid for on credit card, but within 12 months we had to take on extra warehousing space and shortly after relocated to a 17,000sq ft. warehouse in Bury to deal with the demand."
After ensuring its core 'So' product ranges were firmly established in an expanding customer base, Soyang Europe went on to develop partnerships with both Portuguese PVC and acrylic coated media supplier Endutex (in 2007) and German technical textile specialists Aurich (in 2010). "We have always been committed to providing state-of-the-art media," describes Mashiter. "Our product range has continued to grow over the last 10 years and the breadth of applications now achievable is astounding. We continue to provide a substantial range of quality materials for general print production, but the scope of some of the creative products taken on as we've expanded has given us a real reputation for having Every Surface Covered."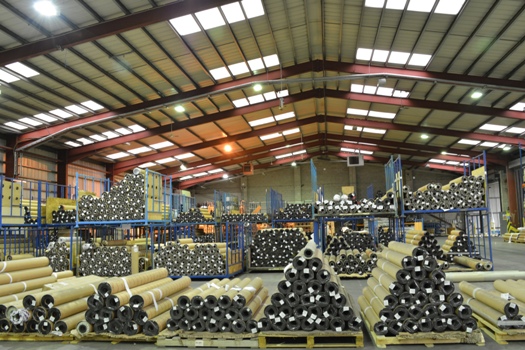 Part of Soyang Europe's impressive warehousing facility Since 2011, the Soyang Europe team has expanded further. Sales director, Andrew Simmons and sales managers, Tim Egerton and David Hunter came on board to further bolster the core business, whilst long-term employee Bryn Aspinall became a 3 per cent shareholder. Fast forward to March 2014 and the company purchased its current site – a 70,000sq ft. premises in Altham, Lancashire – which, as Mashiter explains, has provided the space necessary to strengthen its product offering; "Calder House has given us the square footage we need to meet the growing demands of our customers and the facilities enable us to deliver on customer promises, such as next day delivery as standard."
Soyang Europe's capacity for thinking outside the substrate box has led to the European launch of what it terms as 'a selection of innovative new products'. Its vision of having 'Every Surface Covered' for customers has the led its team around the globe in an effort to break new ground with cutting-edge materials for the sign and graphics industry. "Celebrating 10 years of Soyang Europe is a real landmark achievement for the team and I know that exciting times are ahead, with further new products on the horizon," Mashiter concludes.
www.soyang.co.uk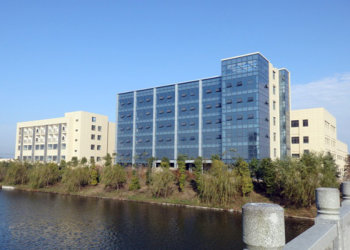 Soyang