Reinforced paper strengthens Antalis' portfolio of specialist substrates.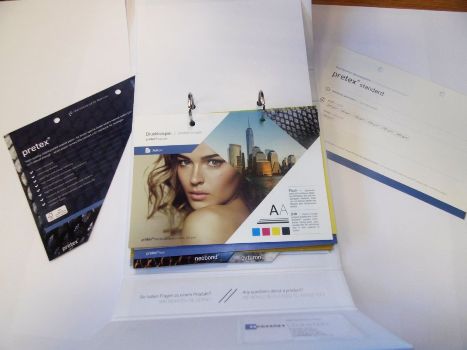 Antalis distribution agreement for pretex reinforce paperAntalis has announced what it terms as a 'further dimension' to its extensive portfolio of specialist substrates with an exclusive agreement for the UK distribution of pretex®. This is marketed as a robust and durable synthetically impregnated paper manufactured by Neenah Lahnstein.
The company said that a combination of selected pulp impregnated with polyamide and polyester fibres, gives pretex® its unique textured finish and considerable strength and durability, enabling it to withstand conditions that would damage more conventional types of paper.
Antalis explained that the product's distinctive properties are created by a special multi-step process. Synthetic fibres are added to the wet end of the substrate to reinforce the sheet, before it is impregnated with a blend of latex and other binders giving superior dimensional stability and water resistance.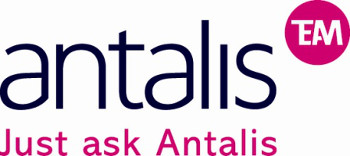 Water, temperature, age and chemical/solvent resistant, pretex® is also colourfast, flexible and conformable. This makes the product ideal for a wide selection of internal and external applications ranging from maps, charts and athletic runner bibs to pressure-sensitive labels, educational and promotional collateral added Antalis.
"We are always on the lookout for products that cater for the growing demand from printers for versatile substrates that offer flexible and cost effective solutions to a host of applications," commented Danny Kahan, Product Manager, Labelling & Synthetic Products at Antalis UK.
"pretex® is the perfect example of a product that provides printers, and their customers, with an attractive return on investment (ROI). Its resilience, strength and quality gives it fantastic application versatility, enabling customers to enter new markets from outdoor advertising to restaurant menus. Neenah Lahenstein is a true innovator that is raising paper's game, and we're excited about being able to add pretex® to our already extensive offering."
pretex® is available in a wide selection of grammages from 90gsm up to 300gsm.
Also available from Antalis from the Neenah Lahenstein range is cuturon®, a versatile and high-quality nonwoven alternative to textiles, and neobond®, a synthetic fibre paper with a unique feel and extreme durability.
For further information on the full range of Neenah Lahenstein products that Antalis will be offering, please contact Antalis on 0044 (0) 870 607 9014 or visit www.antalis.co.uk for further updates.
You can Tweet, Like us on Facebook, Share, Google+, Pinit, print and email from the top of this article.
Copyright © 2015, DPNLIVE – All Rights Reserved.