Change of show date and move to larger halls.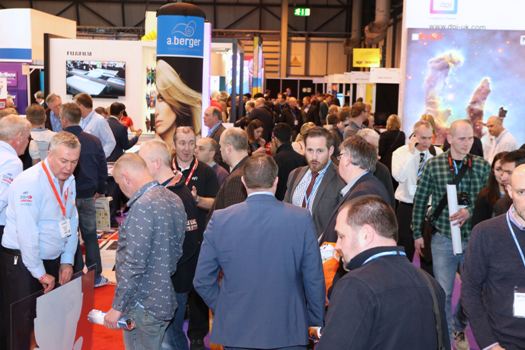 Visitors at S&D 1995Sign & Digital UK has confirmed that due to exceptional demand for stand space, the 2016 show will now take place on 19-21 April, a week earlier than originally announced. It will also return to Halls 17 & 18, the venue for the 2015 exhibition, which will allow the show to accommodate for the expected growth.
Rudi Blackett, Portfolio Director for Sign & Digital UK said
"By the end of the 2015 show, we had already sold over one third of the available floor space for 2016, and this along with demand following the show closing, meant that we needed to move halls in order to accommodate the growing demand. After negotiations with the NEC, Birmingham we are pleased to announce that Sign & Digital UK will now be held in halls 17 & 18 on 19-21 April 2016. We are looking forward to working with current and new exhibitors over the coming months to ensure that the next edition of the show is the best yet for all those working in the sign making, display solutions and digital printing industries."
Statistics released by Faversham House who run the event were impressive for the 2015 show on 24-26 March. It said the event attracted 6,807 unique visitors, an 11.3 per cent year on year increase and 196 exhibitors, up 30 per cent compared with 2014.
To enquire about exhibiting in 2016, please contact the show team on 0044 (0)1342 332000, or email This email address is being protected from spambots. You need JavaScript enabled to view it.
You can Tweet, Like us on Facebook, Share, Google+, Pinit, print and email from the top of this article.
Copyright © 2015, DPNLIVE – All Rights Reserved.